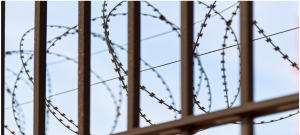 Unprotected cemeteries pave the way for criminals to take undue advantage of these premises. Visitors are found being robbed and threatened at cemeteries. Besides, recent news stated that few convicts desecrated more than 50 headstones in one night. The fact is, that vandalism, thefts, murders, and trespassing are common occurrences in cemeteries that aren't properly protected.  So, to eliminate such criminal activities it is essential for cemeteries to have stringent security policies.
Having professional security guards at cemeteries can provide an absolute sense of security to the visitor and can discard thefts and robberies. Here are some key reasons why you should hire professional cemetery security guards:
Professional security guards are highly skilled and well-trained security protectors who hold the ability to detect impending dangers and thus are proficient to act rapidly to defuse criminal activities from occurring.
Professional security guards carry out frequent patrolling of the premise to eliminate suspicious activities. They stay on their toes to ensure all visitors are safe and the premise is free from crimes.
Professional cemetery security guards take the responsibility to enforce the cemetery guidelines to the visitors to prevent vandalism and maintain the decorum of the cemetery premises.
During funeral processes professional cemetery guards make sure the process is being carried out without any disruption.
So, if you are in need of top-class professional cemetery security service, then hire guards from Access Patrol Services (APS).
APS is a highly professional security company in Colton & Loma Linda, CA that provides superior security protection to all types of premises including cemeteries. It is a veteran company that has been in the security field for more than 26 years and hence holds the expertise to render accurate security solutions to assigned premises. The guards allocated by APS are all BSIS certified and highly equipped with modern gadgets.  Currently, the guards' of APS use, CCTV cameras, GPS monitoring systems, radio transmitters, metal detectors, scanning machines and many more.  Also, various training sessions are arranged for the guards to keep them updated with advanced security techniques. Therefore, APS guards are extremely skilled security protectors who are adept at handling critical situations proficiently.
So, look no further if you are searching for security service for a cemetery, contact APS as it is a highly professional security company Colton & Loma Linda, CA.
Contact Access Patrol Services at 866-770-0004 with questions about security guard duties, responsibilities and functions for commercial office properties in California and Arizona or click on https://accesspatrolservice.com