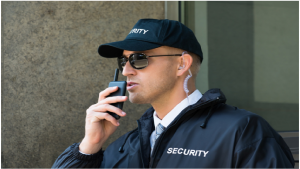 As per reports, approximately $50k loss is incurred in a year by small and retail businesses due to thefts, vandalism, break-ins, etc. And, to abate such losses, many business owners are now hiring top notch security services. So, if you are searching for a reliable security company in San Gabriel & Rosemead, CA which can completely secure your organization from both internal and external threats, then opt for security service from Access Patrol services (APS).
APS carries more than 26 years of experience in the security market and is known for its highly efficient and accurate security service delivery. APS hires security guards based on their experience and BSIS certification. Besides, the guards are provided with rigorous training on a frequent basis to boost their mental and physical capability.  Rapid decision-making skills, crowd control management, intellectual development programs, first responder awareness programs, power dill, etc., are some of the mandatory training programs for the APS guards. Hence, APS guards are highly skilled security protectors who can provide sturdy and professional security services.
APS is process-driven. It structures a solid security plan prior to rendering security service to any premise. This helps in providing accurate security service to the premise. Besides, all the needs and requirements of the clients are also implanted in the security plan.  The plan basically chalks down all the critical areas of the client premise and the points which need special attention. Thereafter security guards are positioned at the site to ensure the premise has full security coverage.
Apart from this, APS understands that to outsmart highly speculative criminal minds, it is essential to adopt new techniques and technologies. Therefore, APS guards apart from implementing advanced security techniques also use state of the art gadgets such as CCTV cameras, GPS monitoring systems, radio transmitters cloud software, scanning machines, metal detectors, infrared thermometers, biometric access control, flashlights, automatic sanitizers, RFID tags and many more are used by them.
Also, round the clock service facility is also offered to the client for utmost security protection. Therefore, if you are in search of a highly professional and reliable security company in San Gabriel & Rosemead, CA, then get in touch with APS for the same. 100% guaranteed professional security services will be delivered to you at a reasonable rate.
Contact Access Patrol Services at 866-770-0004 with questions about security guard duties, responsibilities and functions for commercial office properties in California and Arizona or click on https://accesspatrolservice.com