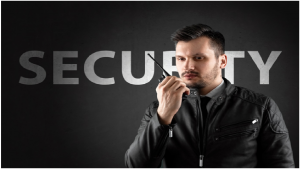 At least 3 crimes occur every minute on a daily basis! This is excruciatingly alarming.
And so, in this crime-prone era where we are constantly anxious concerning our safety and security, it is fundamental to have proper security protection for our well being.  But, the truth is, even seeking proper security service is a challenging task due to the presence of many specious companies in the market.  Hence, for absolute and genuine security service, one must rely on a veteran security company that has extensive experience in the field of security service.
Access Patrol Services (APS) is one such veteran and trustworthy security company in Michigan, which is popular for rendering highly professional security services for the last 26 years. APS believes that to keep the goodwill intact in the market, it is essential to persistently provide high-hat services.  And for this reason, APS not only provide supreme quality security services but also aims to meet the exact security needs of the clients.  APS offers client customization facilities so that clients can formulate, choose or add security features as per their suitability.
Besides, the organization has a team of most efficient security guards who are BSIS certified as well as experienced. Moreover, rigorous training sessions are conducted for all the unarmed and armed security guards so that the service quality does not drop. The training sessions consist of power drills, intellectual development programs, rapid decision-making programs, first responder awareness programs and many more. Therefore, neither uncertified guards nor poorly skilled guards are deployed on the site and so you can utterly trust APS's security guard for absolute protection.
Besides, technology is another principal aspect of the APS. The organization immensely believes that in this era, without the blend of technologies, it is impossible to provide high-end security services.  Therefore, usage of RFID tags, CCTV cameras, GPS monitoring systems, biometric access control systems, radio transmitters, metal detectors, scanning machines, flashlights, cloud software, mobile devices, infra-red thermometer, automatic sanitisers and other latest gadgets are widely used by both the unarmed and armed security guards in Michigan of APS.
Also, for maximum security protection to the customer, round the client service facility along with foot patrol and vehicle patrol services are provided to the guards.
Therefore, if you are someone looking for a trustworthy security company in Michigan, APS is definitely the right option for you. 100 % guaranteed professional security service will be offered to you at a reasonable rate.
Contact Access Patrol Services at 866-770-0004 with questions about security guard duties, responsibilities and functions for commercial office properties in California and Arizona or click on https://accesspatrolservice.com