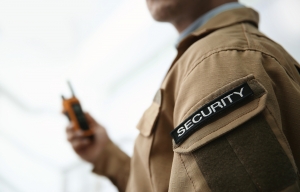 In today's time, security is one of the most fundamental factors to lead a happy and peaceful life. Thefts, robberies, murders, larcenies, vandalisms etc. are some of the common crimes which occur on a daily basis. But, unfortunately we hardly pay any heed to these crimes as we assume it won't happen to us. This assumption might lead to a dangerous situation and so it is better to take preventive measures beforehand to deal with uncertain dangers.
We, Access Patrol Service are one of the finest security guard companies in Stanton & Westminster, CA that provides highly efficient and robust security guards who ensures total protection from any uncertain danger. All our guards are BSIS certified and no uncertified guards are employed in APS. Moreover, our organization believes that for catering highly professional security service it is utmost essential to understand the need and requirement of the client. Therefore, we prioritize personalized security facility so that our clients can choose or add security specification from a wide range of security option.
Besides, since our organization has been in this security service domain for more than 50 years, we have the ability to provide security service beyond expectation.  To keep the service quality intact and to enhance the efficiency of all our security guards, we indulge our guards in frequent training sessions. Therefore, both our unarmed and armed security guards companies in Stanton & Westminster, CA are vigilant, robust and possess special ability to sense any looming danger. Consequently, they are quick decision maker and can act on an immediate basis during critical situation.
Also, our guards provide round the clock service facility so that our clients can immediately seek for extra security protection on any time of the day. Even, we provide foot patrol and vehicle patrol services to keep a close and detailed check on the client's area for providing ultimate protection.
Another crucial factor is we are highly tech driven firm and hence all our guards are quite tech friendly. Thus, they use various latest and advanced technologies for flawless service delivery. For instance – RFID tags, CCTV cameras, GPS monitoring system, radio transmitters, metal detector, scanning machines, flash lights, infra-red thermometer, automatic sanitizers and many other appliances are used by both our unarmed and armed security guards.
Therefore, undoubtedly we are one of the best professional security guard companies in Stanton & Westminster, CA which you can blindly depend upon for absolute security protection. So do contact us ASAP, 100 % customer satisfaction is guaranteed.
Contact Access Patrol Services at 866-770-0004 with questions about security guard duties, responsibilities and functions for commercial office properties in California and Arizona or click on https://accesspatrolservice.com