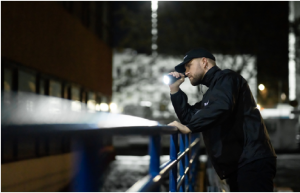 Currently, the swelling crime rate has compelled us to live in panic and anxiety. Every day we get to hear news related to murders, robberies, thefts, and what not! So, in this critical situation, getting robust security protection from a trustworthy company like Access Patrol Services (APS) is essential to lead a peaceful life.
APS is a uniquely positioned security company in Onyx & Weldon, CA that provides full-bodied security protection to clients by offering skilled and BSIS certified security guards.  Over 26 years, APS has been in the security business and hence has garnered a considerable amount of understanding about various critical security needs of clients. Also, it continually adapts new technologies and methodologies to address the evolving security threats. For this reason, APS provides frequent training to all its guards to enhance their skills from time to time. The training sessions consist of power drills, intellectual development programs, rapid decisions making problems, crowd control management first responder awareness programs and many more. Therefore, both the unarmed and armed security guards of APS are exceptionally skilled to deliver highly professional security service to clients.
Besides, since, APS is also highly conscious about customer satisfaction; a comprehensive security plan is formulated only after recognizing the exact security needs of the clients. Moreover, APS's security experts first visit the client's location, evaluate the entire perimeter, make out the critical areas, calculate the risk percentage and then only proceed to provide security service to the premise. If the premise falls under the high-risk zone then APS provides a special security service facility to secure the place. Most importantly, an appropriate mix of unarmed, static, mobile, and armed security guards company in Onyx & Weldon, CA is positioned strategically to ensure the perimeter of the premise has full security coverage under the security surveillance of APS.
Besides, technology is another major aspect in APS for delivering flawless service to clients.  Hence, many advanced gadgets such as CCTV cameras,  radio transmitters, automatic sanitizers, metal detectors, scanning machines, biometrics, flashlights, GPS monitoring systems, infrared thermometers and many more are used by the APS guards for providing superior quality security service facilities to clients.
Therefore, if you are in search of a reliable security guard company in Onyx & Weldon, CA then, do get in touch with APS for the same. 100% quality service will be provided to you at an affordable rate.
Contact Access Patrol Services at 866-770-0004 with questions about security guard duties, responsibilities and functions for commercial office properties in California and Arizona or click on https://accesspatrolservice.com