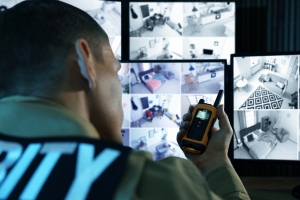 With the spike is crime rate, many security guard companies are budding like mushrooms with each passing day. But, if you are looking for a professional security protection then selecting from these can be a risky deal for you. The bitter truth is, since new companies are less experienced, they might not be able to provide the service you are trying to avail. Therefore, it would be a wise decision to look out for a company that has substantial amount of experience and goodwill in this field.
We, Access Patrol Service (APS) are a highly renowned security guard company in Buelton & Solvang, CA that has over 25 years of experience in the security service field. And, owing to such experience we are capable of providing comprehensive security solutions to all our clients. Besides, we only deploy BSIS certified security guards to the client site. Therefore, one can be rest assured about our security service quality.
Moreover, we understand that for meeting the evolving needs of the customer, it is essential to adapt new technologies which would invariably improvise the service quality. Therefore, many advanced technologies as well as methodologies are adopted by our organization with each passing year. For instance – RFID tags, CCTV cameras, GPS monitoring system, biometric access control system, radio transmitters, metal detector, scanning machines, flashlights, cloud software, mobile devices are some of the appliances which are extensively used by both our unarmed and armed security guards in Buelton & Solvang, CA.
Besides, for enhancing the existing physical and mental capabilities of our guard's, intensive training sessions are conducted on a frequent basis. Therefore, the guards are even able to sense impending dangers immediately and thus they can act quickly to diffuse the same. Apart from being quick decision maker, the guards are also extremely dedicated and vigilant protectors. Therefore, for the extra layer of protection our guards provide round the clock service facility along with foot patrol and vehicle patrol service to keep a thorough check on the client site.
Another striking feature of our organization is we are highly customer oriented firm. So, we offer best customized service facility to our client. They can formulate security plans or can add or choose security specifications as per their needs and preferences. For instance – if our client wants to add more of foot patrol service or armed security guards on their site, then the immediate request of the client will be executed without dragging them into many formalities.
Therefore, if you are someone looking for a resilient security guard company in Buelton & Solvang, CA, then do get in touch with us ASAP. Guaranteed 100% highly professional security service will be delivered to you.
Contact Access Patrol Services at 866-770-0004 with questions about security guard duties, responsibilities and functions for commercial office properties in California and Arizona or click on https://accesspatrolservice.com