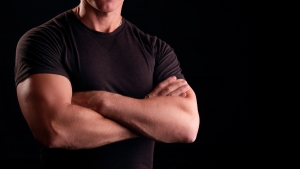 In today's era you cannot deny the significance of security guards in our life. They are now part and parcel of our life as they help us in numerous ways. They ensure that we live our life tension free. However, the risk remains distended if the security guards at our residences or offices are poorly trained guards or are unskilled. The truth is only professional security guards are adept in preventing critical crimes like murder, robberies and extortion as they are extensively trained and skilled individuals. So, it is high time that you consider professional guards for robust protection.
We, Access Patrol Service (APS) are a leading security guard company in Montecito & Mission Canyon, CA that offers highly skilled and trained security guards for ensuring total protection to the clients. All our unarmed and armed security guards  in Montecito & Mission Canyon, CA are BSIS certified. And, uncertified guards are strictly prohibited in our organization. Besides, our guards are highly experienced individuals. So, they have the right ability to provide absolute protection to any place or people. Even, our organization conducts rigorous training sessions for the security guards to keep the service quality up to the mark.
Moreover, since our organization has an experience of about 25 years in the security service field, we have wide knowledge regarding various types of critical situations (uncertain threats) and their probable security solutions. Hence, our security specialists can formulate comprehensive security plan which can provide total protection to the client from any uncertain danger. Besides, our guards also possess immense capability to sense looming danger and thus they can act quickly to diffuse any critical situation. We can strongly claim that our guards are the right individuals who can handle the most difficult or acute situation is a proficient manner.
Besides, since our firm highly functions on technology, therefore various latest gadgets are used for providing flawless security service to the client. For instance -RFID tags, CCTV cameras, GPS monitoring system, biometric access control system, radio transmitters, metal detector, scanning machines, flashlights, cloud software, mobile devices, infra-red thermometer, automatic sanitizers are some of the appliances used by both our unarmed and armed security guards.
Also, customized service facility is also provided to all clients so that they can formulate security plans according to their needs and preferences. In addition to that, foot patrol and vehicle patrol service is also provided by our guards. Hence, our guards are highly vigilant, robust, efficient and professional protectors who can ensure you total protection.
Therefore, if you are searching for robust security guard company in Montecito & Mission Canyon, CA then do contact APS for the same.
Contact Access Patrol Services at 866-770-0004 with questions about security guard duties, responsibilities and functions for commercial office properties in California and Arizona or click on https://accesspatrolservice.com