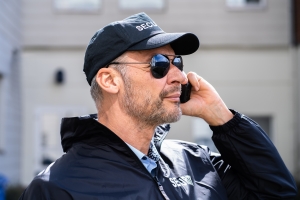 Peace of mind only comes only when you feel completely safe and secure. But, at present, it is getting difficult to achieve the same. Not a single day passes by when we don't encounter crime-related news on T.V and newspapers. Thefts, murders, arson, larceny, extortions are strolling everywhere leaving us anxious and terrified. Therefore, in this pressing time, it is essential to get professional security protection from a reliable company like Access Patrol Services (APS).
APS is one of the most trustworthy security guard companies in West Hollywood & Beverly Hills, CA that provides complete solutions to all your security needs.  APS has over 25 years of experience in this arena and thus has the right amount of exposure and knowledge to provide flawless service to organizations, residences and all types of premises. The company deploys only BSIS certified security guards to the client's site. Therefore, clients can relentlessly trust the service quality of APS.
The most unique aspect of APS is it doesn't rely on any predetermined security model, rather formulates a security plan only after visiting the site. Before initiating the process of rendering the process of security service to the site, we ensure that our security experts visit the premise, identify the critical aspects, calculate the risk percentage associated with the premise and then only proceed to structure the comprehensive security model for the premise.  The fact is we have a deep sense of responsibility towards our clients which drives us to deliver only the best service. Plus we also ensure that the premise has an appropriate mix of unarmed, static, mobile and armed security guards in West Hollywood & Beverly Hills, CA to provide resilient security protection. Hence, our security service is close to perfection.
Also, we train our guards on a frequent basis to keep them robust, flexible and professional. The training sessions comprise intellectual development programs, power drills, rapid decision-making programs etc. Therefore, our guards are exceptionally skilled to provide robust protection to any large or small premises.  They have the distinct ability to detect uncertain danger and thus can act accordingly to defuse the same.
Moreover, as mentioned earlier since we are also highly conscious about our service quality, we keep ourselves updated with modern techniques and technologies.  CCTV cameras, radio transmitters, metal detectors, flashlights, GPS monitoring systems, mobile devices, metal are some of the latest gadgets that are extensively used by our security guards for superior service delivery.
Also, we immensely prioritize customer satisfaction and thus we ensure that the customer has the opportunity to choose or select security specifications as per their needs and preferences. Besides, we even offer round the clock service facility for an extra layer of protection.
Therefore, if you are in search of one of the most trustworthy security guard companies in West Hollywood & Beverly Hills, CA then get in touch with us ASAP. All our unarmed and armed security guards are BSIS certified.
Contact Access Patrol Services at 866-770-0004 with questions about security guard duties, responsibilities and functions for commercial office properties in California and Arizona or click on https://accesspatrolservice.com