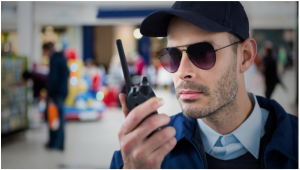 Buying a new car is a rewarding experience. But it has its fair share of challenges. People have to deal with pushy sales associates trying to convince them to buy expensive cars or upgrade their selected variant with extra amenities.
While we don't like those kinds of sales techniques, ensuring the security of an auto dealership facility is crucial.
Here, we'll discuss the role of an auto dealership security guard in Laguna Hills
Instils a sense of security: Security guards are passionate about bringing a sense of security. Knowing they are safe from any outside danger or anyone wishing them harm will make your staff and customers feel better about your facility. Your mind will also be at peace because the guards will keep an eye out for everything.
Help protect vehicles from intruders: Vandalism is a serious worry. Unfortunately, you can't tell whether they are merely trying to cause trouble at your car dealership or are actually trying to harm your cars. Although some vandals may be deterred by security cameras, having a security officer patrol your lot round-the-clock is the best approach to prevent all vandalism.
Deter theft: Theft is the only crime worse than vandalism to vehicles. Your insurance will assist you in recovering the financial loss arising from a stolen car, but it will be a major inconvenience. The easiest solution to fend off would-be burglars is to post a uniformed security officer at your lot, similar to how you protect your facility from vandalism. Criminals won't attempt a crime if they realize that professional security guards will catch them.
Deterrence of other crimes: Theft and vandalism isn't the only offences that may be attempted on car dealerships. As you are aware, crimes—both violent and nonviolent—can occur anytime and anywhere. You can prevent your auto dealership from becoming a crime scene by employing a security patrol service. Professional security officers can block all nasty things from occurring in your facility, from drug sales to violent crimes.
Maintain discipline: People can quickly go out of control when there are several of them together in one location. Are you equipped to deal with this circumstance at your car dealership? When something goes wrong at your business premises, security guards are prepared to keep everything under control.
The choice is pretty easy. Get in touch with Access Patrol Services.
For the best auto dealership security guard in Laguna Hills, Call us at 866-770-0004. For more details, click on https://accesspatrolservice.com.