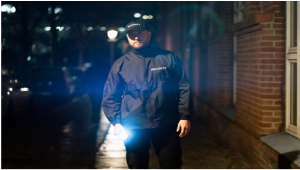 It is a known fact that crimes occur, usually in less populated areas.  However, under poor security surveillance, even densely populated areas are prone to crimes.  Recently, there have been uncountable news that reported thefts, murders, and robberies in broad daylight even in densely populated areas. Therefore, whether you are living in a densely populated area or not, assuming that you are safe or free from all sorts of dangers can be death-defying.  So, it is crucial to have strong security protection for yourself and your loved ones to lead and happy and peaceful life.
But, prior to availing of security services from any security guard company, it is vital to conduct due diligence on the company to make sure you get professional and genuine security service facilities or else you can simply rely on Access Patrol Services (APS).
APS holds extensive experience of 26 years in the security industry and thus has the proficiency to provide top-quality security protection to clients. APS hires only well-experienced and BSIS-certified unarmed and armed security guards. Plus, frequent training sessions are arranged for the guards to boost their existing skills. Some of the obligatory training sessions comprise first responder awareness programs, rapid decision-making programs, intellectual development programs, power drills and many more. Therefore, APS's guards are extremely efficient to tackle all kinds of uncertain dangers.
Moreover, APS is adaptive to modern security technologies and thus from time to time, APS not only revamps its security strategies, but also security technologies offer the best security service facilities to clients.  Hence, the guards of APS remain well equipped with many advanced security gadgets such as RFID tags, GPS monitoring systems, CCTV cameras, biometric access control systems, radio transmitters, metal detectors, scanning machines, flashlights, cloud software, mobile devices, infra-red thermometers, automatic sanitisers, etc., and many more. Currently, APS is the most preferred security guard service provider in Ventura & Port Hueneme, CA due to its accurate security service delivery.
Most importantly, for maximum security protection, APS deploys a mix of an appropriate number of static, mobile, unarmed and armed security guards to client sites. Plus, round-the-clock service facilities are also offered to the client to address all their urgent security needs. Most importantly, APS is a highly customer-centric company which is why it offers fully customized security service facilities to clients so that they can choose security features as per their needs and preferences.
So, if you are looking for the most preferred security guard service provider in Ventura & Port Hueneme, CA, then contact APS for the same.
Contact Access Patrol Services at 866-770-0004 with questions about security guard duties, responsibilities and functions for commercial office properties in California and Arizona or click on https://accesspatrolservice.com