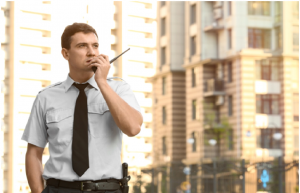 Not all businesses or facilities require protection from armed security guards. This is a crucial decision that requires immense thought before you finally make up your mind.
Security personnel from Access Patrol Services say that when you hire armed security guards, you practically empower them to use their weapons when the situation gets out of control. Usually, unarmed security guards are effective against most criminal activities. However, certain facilities require additional protection and seek assistance from professional armed guards.
Continue reading to learn about the top 3 benefits of hiring before hiring armed security guards in Mission Hills:
Is your business situated in a high violence area?
Experts of Access Patrol Services say that if your business facility is in our area that has significantly high crime rates, then you can consider approaching a reliable security guard agency to hire armed guards. Having a business in a high violence area means your business is easy for criminals. Therefore, the presence of an armed security guard can work as an effective crime deterrent.
For high-value items
Armed security guards in Mission Hills say that your business is susceptible to criminal attacks if you are dealing with sensitive data or expensive merchandise. In such cases, you need armed guards to protect your business.
In addition, if your business had faced security challenges in the past, the chances are that the criminals would reattempt to attack your business. Hiring armed security workers is practical for such circumstances.
You may have seen businesses that deal with precious items like gold diamonds or those dealing with a huge amount of cash always deploy armed security guards strategically. You can contact a reliable security guard agency like Access Patrol Services and find out the best security solution for your business.
Safety for the VIPs
Suppose you are hosting an event with many guests and some VIPs. In that case, it is crucial to ensure that the security measures are impeccable for the event. You cannot take the tiniest of risks, as the slightest negligence in security can be disastrous.
In addition, criminals can get along with the mass of attendees and impose a security threat on your event when there is a large gathering at your property. Hiring armed security guards can help you mitigate such risks. Your guests will feel comfortable, too, with the presence of professional security guards at your event.
Contact Access Patrol Services at 866-770-0004 with your questions. For more details, click on https://accesspatrolservice.com.