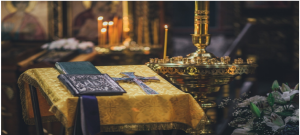 Despite declining crime rates in the U.S., church crimes are rising. Violence and thefts at the places of worship is aggravating intensively. Some of the reasons have been tied to communal disharmony and crowd gathering. To stop such crimes, many churches are now seeking advanced security protection.  And one of the most advanced and popular security guard companies in Maywood & Bell, CA for best church security is Access Patrol Services (APS).
From guarding all the entry and exit points to patrolling the entire church premise, APS's guards leave no stone unturned to provide robust security protection to churches.  The fact is, for over 26 years; APS has been in the security market and is known for securing church premises flawlessly. Before rendering security protection to any church premise, the security specialist of APS scrutinizes the layout of the premise, calculates the risk percentage associated with the premise, marks all the critical spots and then crafts a comprehensive security plan for the assigned premise. And once this process is completed, proper mixes of armed, unarmed, static and mobile guards are deployed to the site to handle critical situations. APS has a dedicated team of security guards who are specially trained to provide security services to places of worship. They are imparted with advanced security knowledge to boost their skills. These guards hence are aware of all the security threats that may pose danger to the church premises. Some of the compulsory training sessions for the church security guards of APS are crowd control management, power drills, first responder awareness programs, rapid decision-making skills, intellect development programs and many more. Therefore, these guards are highly capable of detecting threats and know how to defuse the same from occurring. Besides, these guards take the responsibility to enforce the church guidelines to every visitor to maintain the modesty of the premise.
Moreover, APS also provides state-of-the-art security gadgets to all its security guards to ensure superlative security service delivery.  For instance – CCTV cameras, radio transmitters, GPS monitoring systems, metal detectors, infrared thermometers, and scanning machines are some of the security gadgets that are extensively used by the APS security guards.
Furthermore, APS offers tailor-made services to its clients so that they can pick security specifications as per their needs and preferences. Therefore, if you are searching for one of the most popular security guard companies in Maywood & Bell, CA, for the best church security then get in touch with us ASAP.
Contact Access Patrol Services at 866-770-0004 with questions about security guard duties, responsibilities and functions for commercial office properties in California and Arizona or click on https://accesspatrolservice.com