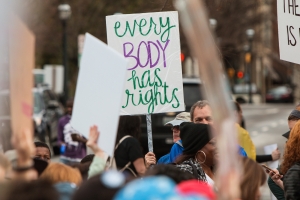 Civil unrest can occur anywhere, which can lead to business disruption and damage to property. From broken doors and windows to looting—all can occur when troublemakers infiltrate otherwise peaceful demonstrations. It seems there are always individuals who see large gatherings as an opportunity to cause havoc.
It is crucial to understand and implement, when necessary, civil unrest security measures to safeguard your business from damage. First, is to retain a security guard company with experience in Palmdale and Lancaster, CA that not only knows how to protect a business from the usual threats but also possesses the capability to safeguard a business during large gatherings and protects.
Businesses retain Access Patrol Services (APS) to handle ongoing security. The guards are kept on call when volatile situations require looting and vandalism protection. ACS has been in the security service field for more than 25 years and has seen and responded to just about every type of security situation. It applies tactful yet firm techniques to disperse large groups of people near properties during protests.
If you are searching for a robust security guard company in Palmdale and Lancaster, CA, APS is a one-stop solution. The organization only employs BSIS certified guards.
Contact Access Patrol Services at 866-770-0004 with questions about security guard duties, responsibilities and functions click on https://accesspatrolservice.com.