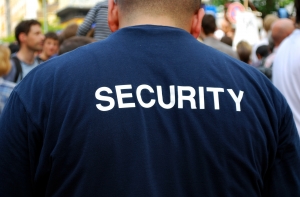 In order to make an event successful, there are many aspects that need to be kept in mind and one of them is security. Be it a wedding, a political event or a musical concert, every public gathering need to have proper security protection, without which an event might turn into a bad incident or experience. Therefore, seeking a resilient security service for an event is a must.
Access Patrol Service (APS) is a well-known security guard company in Carson & Cerritos, CA that has a team of robust security guards to provide full protection to any kind of event. The guards possess strong coordination and management skills to offer highly professional service to both large scale as well as small scale events in a seamless way. To keep the service quality intact, the organisation conducts frequent training session for all the event security guards company in Carson to make sure that the event is not hindered by outsiders or by any convicts. Therefore, the guards are adept to identify and diffuse any suspicious activities that may hamper the smooth functioning of the event.
Moreover, depending on the size and nature of the event, APS security experts calculate and allocate sufficient number of armed and unarmed guards accordingly, to ensure the entire perimeter is fully covered with high protection. Also, the security guards are positioned wisely and judiciously in every critical point to keep a close check on every movements of any suspicious member that may pose threat to the event. Hence, APS guards are highly vigilant and cautious while serving their duty.
Since, in an event the most crucial factor that needs to be taken care is crowd therefore; only super-efficient and skilled security guards are provided by APS to handle the masses. Hence, APS event security guards are supremely trained in crowd management to control the gathering in a proficient manner with the help of modern technologies. Usage of CCTV cameras, metal detectors, biometrics and other latest new technologies are extensively used to make certain that only right or authorized members can only enter the premises or pass the entry gate in an orderly manner. Hence, thorough ticket and identification process is rigorously conducted to confirm no crooks or offenders are able to enter the event zone.
Additionally, the organisation also acknowledges the fact that during an event, sudden medical emergencies can also occur. Therefore, APS guards are skilled and trained to provide immediate medical assistance during dire times.
Thus, if you are planning for an event in the near future and searching for a finest security guard company in Carson & Cerritos, CA for full support and protection, then do contact us.
Contact Access Patrol Services at 866-770-0004 with questions about security guard duties, responsibilities and functions for commercial office properties in California and Arizona or click on https://accesspatrolservice.com