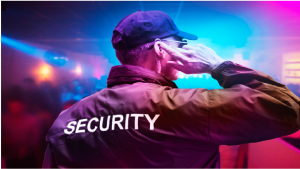 Organizing an event isn't an undemanding task.  No matter whether the event is of medium or large scale, intensive planning, management and preparation are requisite to make it successful.  With so many aspects to take care of, you must not skip the need to have a resilient security service to provide a safe ambience to your event premise.
Access Patrol Services (APS) is a resilient security service provider in Walnut & Diamond Bar, CA that provides sturdy security protection to secure events. It offers customized services to its clients to ensure all their security needs are met with utmost efficiency.  APS envisages enhancing the experience of your guest by providing a sense of protection.
APS has over 26 years of experience in the field of security service and is an expert in rendering resilient security services to protect events.  The event security guards of APS are steadfast, professionals and BSIS certified. They are trained meticulously to act swiftly during emergencies. Some of the mandatory training sessions for the guards are rapid decision-making programs, intellectual development programs, power skills, etc. These trainings help the guards to retain their skills and stamina. Hence, they are quite adept to identify all sorts of impending threats and thus can act accordingly.
Honestly, APS is known for its accuracy and hence before providing services, the security specialists of APS assess the security risk and determine the sensitive spots of the event venue. After that, a solid security plan is chalked out to provide full security coverage to the event. The guards of APS tally the guest with the guest list ensuring that no unauthorized individual gets access to the event venue. They also take charge of the critical situation to maintain the demureness of the event.  Hence, the guards of APS are polite and professional to provide a safe experience in the event.
Moreover, the guards remain well-equipped with advanced techniques and technologies to provide superior security protection to events.  CCTV cameras, GPS monitoring systems, radio transmitters, RFID tags, infrared thermometers, automatic sanitisers, mobile devices, etc are currently used by the event security guards of APS for delivering seamless security service to clients.
So, if you are planning to arrange an event in the near future, then gets in touch with APS as it is the most resilient security service provider in Walnut & Diamond Bar, CA.
Contact Access Patrol Services at 866-770-0004 with questions about security guard duties, responsibilities and functions for commercial office properties in California and Arizona or click on https://accesspatrolservice.com