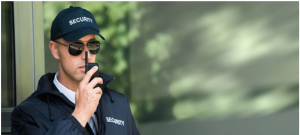 At present, seeking security protection is an essential aspect to lead an anxious free life. The bitter fact is criminals these days have turned more fearless and manipulative. They take advantage of technologies to commit crimes.  There are hardly any days when we don't hear news pertaining to murder, thefts, burglaries, arson, larceny, extortion, etc., Hence, in this hour, if we don't take precautionary measures, we will be at a great risk. So, before it becomes too late, it is essential to have security protection for yourself and your loved ones.
The best security company in Maricopa & Taft, CA on which you can complete rely on for superior security protection is Access Patrol Services (APS). APS has been securing premises and individuals for more than 26 years. It has a deep level of understanding of the current scenario and the evolving security threats. For this reason, APS continually adapts new techniques and technologies to render high quality security protection to clients.  The guards are provided training on a regular basis to enhance their skills. Some of the mandatory training programs of the guards are rapid decision-making programs, power drill, intellect development programs etc. Therefore, APS guards are highly efficient to take robust action during critical actions. They possess the ability to sense looming threats and take strong actions beforehand to prevent the dangers. Besides, the patrol the client premises continuously to keep a watchful eye on the activities happening around the premise to discard criminal occurrences. If they notice anything suspicious, they are quick to respond to defuse the same.
Besides, to ensure maximum, before providing security facilities, a detailed security plan is crafted by APS based on the client's premise.  All the sensitive spots and critical areas are marked and identified and then an appropriate mix of armed, unarmed, mobile and static security guards is deployed to the client's site.  Furthermore, the guards are equipped with many advanced gadgets which include GPS monitoring system, CCTV cameras, metal detectors, biometrics, metal detector, flashlight, cloud software, mobile devices, radio transmitter and other latest appliances to deliver top-class security protection.
For APS, customer satisfaction is its top priority and so a fully customized security facility is offered to the customer.  So, the clients have the liberty to incorporate changes in the security plan as per their wish. Hence, if you are searching for the best security company in Maricopa & Taft, CA for top-class security protection, then give us a call.
Contact Access Patrol Services at 866-770-0004 with questions about security guard duties, responsibilities and functions for commercial office properties in California and Arizona or click on https://accesspatrolservice.com