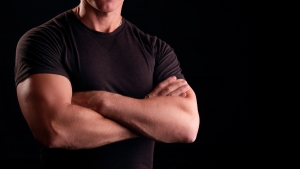 In this era, the need for resilient security service has become imperative to ensuretotal safety. Crimes like murders, extortions, thefts, break-ins, vandalisms and robberies are now increasing at a faster pace. So, instead of staying in panic and anxiety, feel safe by employing proper security service from a reliable security service provider.
We, Access Patrol Service (APS) are one of the finest security guard companies in Home Gardens & Highgrove that exactly knows how to cater highly professional security service to client. We have an experience of around 25 years in this field and thus we are quite proficient to render and handle critical security needs of our client. All our unarmed and armed security guards are highly skilled and BSIS certified. Therefore, you can be rest assured about our service quality as we don't allocate uncertified and unskilled guards to the client site.
Besides, we conduct regular training sessions for our guards to enhance their existing physical and mental capabilities. So, they are capable of sensing impending danger immediately and consequently they have the ability to act quickly. We take high pride in our service quality and strongly claim that all our security guards are robust, flexible and highly professional individual to provide absolute protection to you.
Moreover, technology plays a major part in our organization to cater flawless service to client. Various kind of latest technologies such as RFID tags, CCTV cameras, GPS monitoring system, radio transmitters, metal detector, scanning machines, cloud software, mobile devices, flashlights, automatic sanitizers and infra-red thermometer are used extensively by both our unarmed and armed security guards for providing absolute security service.
Again, for providing further protection we provide round the clock foot patrol and vehicle patrol service to the client. This facility helps to diffuse piling up of suspicious activities in the client area which may pose threat to the safety of the client. Therefore, our guards are highly active individuals who are ready to serve absolute security service throughout the day (24 hours and 7 days a week).
Besides, since we are highly customer centric firm, we ensure that all the needs and preferences of the customer are addressed properly. Therefore, our client can choose or add security specifications according to their suitability.  They can even formulate the entire security plan as per their wish. Also, we provide full liberty to our client to cancel our contract at any point of time, if not satisfied with our service quality. However, that is rare to happen.
Therefore, if you are searching for one of the best security guard companies in Home Gardens & Highgrove, then do get in touch with us.  Our service quality will not at all disappoint you and we also provide 100% guaranteed customer satisfaction.
Contact Access Patrol Services at 866-770-0004 with questions about security guard duties, responsibilities and functions for commercial office properties in California and Arizona or click on https://accesspatrolservice.com