Arrange absolute protection for the upcoming event by choosing and arranging top security guard company in Artesia & Bellflower, CA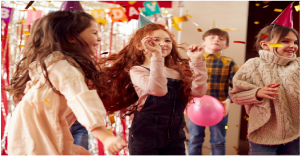 Your little princess is turning 13 and you have probably made all the arrangements to make her birthday special. If you truly want that nothing should hamper the happy moments of your child then getting professional guards are a must. Professional guards create a safe and sound environment by ensuring that no outsiders or spoiler are present in the event. Access Patrol Services (APS) is one such Security Guard Company in Artesia & Bellflower, CA that offers specially trained and experienced security guards to provide absolute protection to events and parties.
APS has been in the security service industry for more than 25 years and knows what and how to cater accurate security service to any event, area or place. The most crucial aspect is, only BSIS certified guards are deployed to the client site as uncertified guards are strictly prohibited in the APS organization. Therefore, you can expect highly professional security service when you associate with APS.
Besides, APS recognizes that every event is different and unique and so the security model will also differ. Therefore, before providing security service to any event, the security specialist of APS first scrutinizes and analyzes the place thoroughly and then chalks out a comprehensive security model.  Thereafter, right number of security guards are deployed to the event for absolute protection Besides, the security experts also ensures that the event has an appropriate mix of armed, unarmed, static and mobile guards to handle any critical situation.
In addition to this, APS provides best customized solution as the company highly prioritizes customer satisfaction. They take care of every requirement of the client with utmost care so that best quality security service is rendered to the client. Moreover, regular training sessions are conducted for all the guards to enhance their physical and mental capabilities. Therefore, APS's security guards for parties also have immense capability to identify impending threat quickly and thus can act swiftly to deter or diffuse any threats or danger.
Furthermore, advanced technologies such as RFID tags, CCTV cameras, GPS monitoring system, biometric access control system, radio transmitters, metal detector, scanning machines, flashlights, cloud software, mobile devices, infra-red thermometer, automatic sanitizers are also extensively used by APS guards to provide ultimate security protection.
Therefore, if you are searching for robust security guards for parties then get in touch with APS Security Guard Company in Artesia & Bellflower, CA for total protection. Guaranteed 100% quality service will be delivered to you.
Contact Access Patrol Services at 866-770-0004 with questions about security guard duties, responsibilities and functions for commercial office properties in California and Arizona or click on https://accesspatrolservice.com