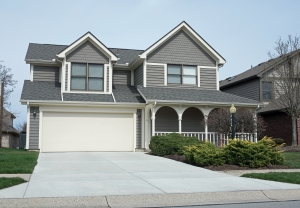 Vacant properties are highly susceptible to various types of crimes like break-ins, vandalism, theft and vagrancy. Therefore, the owners of vacant houses, buildings, industrial sites or any warehouses often suffer huge loss or damage due to poor security service or surveillance system. So, employing robust security service for protecting a vacant property is highly imperative to avoid losses.
Whether you own a vacant home or any other vacant property, Access Patrol service (APS) is a security guard company in Calimesa & Cherry Valley, CA, that has an army of robust security guards who canprovide complete protection to any place, property or people. The crucial aspect is, the organization has the ability to understand and identify the critical aspects that are required to pay attention while rendering security service to vacant property. Moreover, APS has substantial amount of experience of about 50 years in the security service field; hence hold the capacity to provide highly effective vacant property security service.
Besides, the organization formulates unique security strategies with the application of new methods along with advanced technologies. Therefore, apart from providing rigorous skill training sessions to all the security guards, the guards are also trained to utilize technologies in a smart and best possible way for seamless security service delivery. RFID tags, CCTV cameras, GPS monitoring system, radio transmitters, metal detector, scanning machines, flashlights, cloud software, mobile devices etc. are some of the latest gadgets used by the APS guards for efficient vacant property security service.
Also, the APS authorities analyse the entire property and also asses the nearby area before chalking out the comprehensive security plan. This process helps in positioning security guards strategically to ensure complete safety and security of the property. Even, APS ensures that the right mix of armed and unarmed security guards is included in the security plan for robust protection.  During critical times, a situation might arise where armed guards are required instead of unarmed guards to pacify or control the situation. Therefore, keeping the right ratio and allocating guards accordingly becomes quite necessary while rendering services to vacant properties. APS extensively acknowledges this and hence rightfully implant that to the security plan.
Moreover, customized security service facility is also offered to the client so that the customer can choose security specifications or formulate security plans according to their needs and wants. For instance – if a customer wants more of vehicle patrol service instead of foot patrol or more of armed security guards instead of unarmed ones, then execution of same will be done immediately without any delay or dragging the customer into many formalities.
Therefore, if you are looking out for best security guard company in Calimesa & Cherry Valley, CA which can provide 24 hour robust security service, then do contact APS for the same.
Contact Access Patrol Services at 866-770-0004 with questions about security guard duties, responsibilities and functions for commercial office properties in California and Arizona or click on https://accesspatrolservice.com