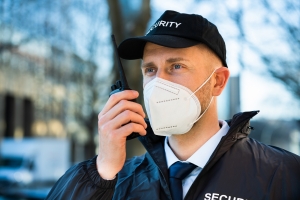 Pick the most preferred security guard company in Culver City & Marina Del Rey, CA to get professional security protection
Escalating thefts, robberies, vandalism, murders and extortions are some of the recent popular reasons why the need for security services has shot up. Every business now needs proper security guards who are trained and capable of handling all types of critical situations.  Today's customers expect security guards to act smartly who could not just render patrolling services but also take independent moves during emergencies.
We, Access Patrol Services (APS) are a leader in the security service industry due to our immaculate service standard.  Rendering accurate security solutions is what we are known for. And so, we strive to retain that standard at any cost.  We have over 25 years of experience in this domain which made us unrivalled in the industry.  Honestly, the reason we have a huge clientele is because of our ability to meet each and every security need of our clients. We work closely with the clients to understand their requirements. And so, we deliver bespoke security guard services to our clients.
Besides, all our guards are BSIS certified and hence, qualified guards are only deployed at the client site. In addition to hiring BSIS certified security guards, we upgrade their existing skills by giving them training on a frequent basis.  Therefore, our guards are highly vigilant, professional and possess the ability to tackle emergencies with utmost proficiency.
Apart from this, we explore various new strategies to upgrade our service quality. This is another reason why we are the most preferred security guard company in Culver City & Marina Del Rey, CA.  To deliver errorless service, we first visit the premise of the client to analyze and calculate risk percentage.  And, then only formulate a security model to ensure the guards are positioned strategically to provide absolute protection. Besides, we also make sure that the client site has a proper mix of armed, unarmed, static and mobile guards to tackle every kind of critical situation.
Also, various advanced gadgets such as CCTV cameras, radio transmitters, GPS monitoring systems, scanning machines, metal detectors, mobile devices, flashlights, RFID tags, etc are used by our guards to provide seamless security guard services to clients.
In addition, we also offer round the clock service facility to clients. Our guards continuously patrol the assigned area to deter piling up of suspicious activities. However, if they notice anything fishy then take immediate action to diffuse the same. Honestly, our guards are trained so efficiently that they are capable of identifying looming danger. Thus, they can provide complete protection in times of need.
Therefore, if you are someone looking for complete security protection, then get in touch with us ASAP. We are the most preferred security guard company in Culver City & Marina Del Rey, CA that can assure you 100 % deliverance of highly professional security service.
Contact Access Patrol Services at 866-770-0004 with questions about security guard duties, responsibilities and functions for commercial office properties in California and Arizona or click on https://accesspatrolservice.com