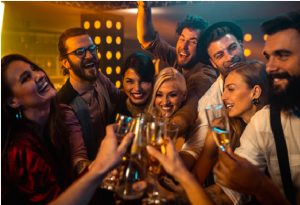 Making your event effective is difficult without careful planning and execution. No matter how well your event is planned, even a small amount of confusion or a nasty fight between attendees may ruin the whole day unless you have the greatest security measures in place. Therefore, it is crucial to hire devoted expert event security guards from Access Patrol Services (APS) for your event in order to eliminate such unpleasant moments and unpredictable threats.
APS is a client-focused company that provides BSIS-certified and thoroughly trained security guards for clients' events to provide professional security protection. The business has over 26 years of expertise, giving it a wealth of knowledge to satisfy customers' security demands. Due to its top-notch and precise security service delivery, APS is currently the best popular security guard company in Jurupa Valley & Riverside, California.
In order to provide appropriate event security service, APS builds a security plan based on a number of important factors, including the client's needs, the venue's perimeter, the event's location, the time, and even the season. In order to ensure that the entire perimeter event is covered by APS's security surveillance system, the guards are placed strategically at the event venue.
APS guards are highly skilled security professionals who have the ability to break up confrontations and brawls and recognize approaching danger. To ensure that no unwanted or uninvited guests enter the event venue while it is taking place, the guards patrol the area constantly. Because of this, they can act quickly when necessary.  Additionally, if the guards notice any suspicious activity, they assume responsibility for verifying it and taking charge to prevent unpleasant situations.  For the smooth execution of event security services, they also make use of RFID tags, CCTV cameras, radio transmitters, metal detectors, scanning machines, cloud software, mobile devices, infrared thermometers, automatic sanitizers, and other cutting-edge technology.
Last but not least, the event organizer is also provided with a personalized facility service so they can choose or create security measures according to their needs.
Therefore, get in touch with APS right away if you're looking for the best popular security guard company in Jurupa Valley & Riverside, California for your forthcoming event.  Our guards are fully licensed and BSIS certified so they are highly skilled security professionals.
Contact Access Patrol Services at 866-770-0004 with questions about security guard duties, responsibilities and functions for commercial office properties in California and Arizona or click on https://accesspatrolservice.com