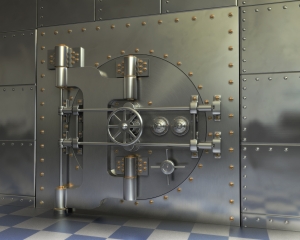 Banks are one of the most targeted places for burglaries and thefts. Therefore, meticulously skilled security guards are needed in banks that can provide absolute protection to the place. Moreover, banks encounter various kinds of customer which sometimes include irate and enraged ones. So, for handling such customers and for enforcing bank guidelines to every visitor, the need for highly professional security guards is essential. Therefore, it is advisable to hire finest professional security guard company in Lake Forest & Mission Viejo, CA like Access Patrol Service (APS) for banks for absolute protection.
APS is a vintage security service provider which has been in the security field for more than 50 years. And due to their vast experience they have the proficiencies and aptitudes to provide seamless security service to any sector. Besides, they have immense amount goodwill in the market only due to their adherence to high professionalism. Therefore, all the guards of APS are BSIS certified and highly trained and no uncertified guards are allowed in the APS organization.
APS believes that for rendering appropriate service to any place or location, analyzing and calculating the risk factors are crucial. Therefore, before allocating the security guards to the bank, APS security specialist first inspect the area of the bank and then plan out a proper security module. This feature of APS helps in catering appropriate security service by allocating right number of security guards and also by placing them strategically in the most critical areas.
Moreover, APS security guards for bank are highly efficient and quite observant to sense any impending danger. If any suspicious behavior is noticed from any customer of the bank, then immediately the acts of that customer is informed to the authorities of the bank to check and verify the reason for his/her indifferent behavior. However, if any violent conduct is manifested by the customer during the interrogation, immediate action is taken against them to control or pacify the situation. Therefore, the guards of APS ensure that every customer abides by the banks guidelines.
Another major aspect of APS is, it is highly tech driven firm and hence always seek support of latest technologies to render flawless service. Therefore, usage of technologies like RFID tags, CCTV cameras, GPS monitoring system, radio transmitters, metal detector, cloud softwares, scanning machines, infra-red thermometer, automatic sanitizers and many other latest gadgets are used by the APS security guards for bank.
Therefore, if you are searching for a highly resilient security guard company in Lake Forest & Mission Viejo, CA, then do contact APS for robust protection.
Contact Access Patrol Services at 866-770-0004 with questions about security guard duties, responsibilities and functions for commercial office properties in California and Arizona or click on https://accesspatrolservice.com