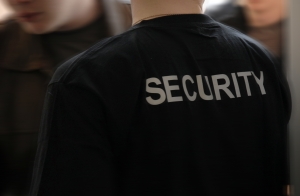 While organizing any event a lot of aspects need to be taken into account to make the event successful. One of the foremost aspects that contribute majorly for turning the event into a fruitful one is proper security service. If security service is not up to the mark, then chances of chaos and brawls may arise. Therefore, if you are someone arranging for an event, then you must consider hiring only professional security service for absolute protection.
We, Access Patrol Service (APS) are a leading security guard company in Rossmoor & Seal Beach, CA that holds high proficiency in catering robust security service to large as well as to small events. We have a dedicated team of skilled security guards who are specifically trained for rendering security service to events. Hence, all our security guards are expert crowd controllers. Besides, since our organization has been in the security service business for more than 50 years, we can undoubtedly cater accurate and unparalleled security service to any size of events.
Besides, all our guards are BSIS certified and hence no uncertified or unskilled guards are positioned on the site. Our event security guards ensure that the area of the event has controlled foot traffic so that no chaos or confusion occurs. Also, our security specialist allocate fixed and foot patrol security guards to keep a constant check on the event area. If any suspicious activities are observed by our guards, immediate actions are taken to diffuse the situation or to pacify aggressive crowds in a professional manner. Moreover, right mix of armed and unarmed guards is also carefully positioned on the site so that during extreme emergency, armed guards can take charge of the situation.
But, all these are done only after our security specialist analyzes and scrutinizes the event area. This process is mandatory is our organization, as it helps to create a robust security plan for absolute security protection. Honestly, our organization is highly customer centric firm and hence we take utmost care of the client's need and requirement. Therefore, before formulating a comprehensive security plan we understand the client's preferences and requirement before executing our service on the site.
Moreover, we are also extremely technology driven firm and thus numerous latest gadgets are used while rendering security service.  For instance – RFID tags, CCTV cameras, GPS monitoring system, radio transmitters, metal detector, scanning machines, flash lights, infra-red thermometer, automatic sanitizers and many other appliances are used by our event security guards.
Therefore, if you are searching for robust security guard company in Rossmoor & Seal Beach, CA which can provide absolute security to your upcoming event, then do contact APS for the same.
Contact Access Patrol Services at 866-770-0004 with questions about security guard duties, responsibilities and functions for commercial office properties in California and Arizona or click on https://accesspatrolservice.com