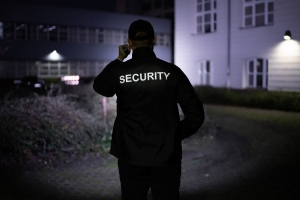 Leading a cultured life requires us to secure the three most basic fundamentals of life such as food, shelter and security. Among these three necessities, social security stands the most ignorant one. Ever thought why? This is because human nature is such that we tend to ignore things that we think can take a back seat unless it is very much required. It is however not an ideal approach because it is always better to remain prepared to handle any emergency that may occur. Hence, arranging for security services that can help us combat with uncertainties of life is always a very wise thing to do.
We, Access Patrol service (APS) are a leading company that provides highly professional security guard services in Canoga Park & Winnetka, CA. All our unarmed and armed security guards are BSIS certified and no uncertified guards are allowed in our organization. So, you can absolutely rely on our service quality. Besides, our organization has over 25 years of experience in the security service domain, so we hold high competency and proficiency to render seamless security service to our client.
Since we take our service quality seriously, we provide our security guards with rigorous training to enhance their physical and mental capabilities. Consequently, the guards have all the ability to protect you from any uncertain threat. In fact, they are capable of detecting looming danger and thereby they can act on an immediate basis to stop the crime from occurring. Moreover, our organization is client centric firm; we highly prioritize clients' needs and requirement. So, while structuring security plan, we ensure all requirements of our customers are noted down properly.
Moreover, our organization is also technology driven firm, we greatly function on latest gadgets to provide flawless service to our client. So, usage of RFID tags, CCTV cameras, GPS monitoring system, biometric access control system, radio transmitters, metal detector, scanning machines, flashlights, cloud software, mobile devices, infra-red thermometer, automatic sanitizers are significantly used by both our unarmed and armed security guards.
Besides, we provide round the clock service facility so that our client can avail security service at any time of the day. Even, 24 hour foot patrol and vehicle patrol service is also provided to the client to keep a thorough check on the assigned site to ensure all suspicious activities are diffused, which can pose threat to the client. Therefore, our guards are vigilant, robust, efficient and highly professional who can meet all your security needs.
So, if you are searching for finest security guard services in Canoga Park & Winnetka, CA then do contact APS for the same.
Contact Access Patrol Services at 866-770-0004 with questions about security guard duties, responsibilities and functions for commercial office properties in California and Arizona or click on https://accesspatrolservice.com