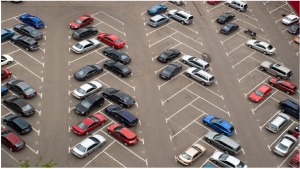 Shopping malls are happening places where you can get everything under one umbrella. But, shopping centers require stringent security service facilities to maintain the decorum of the premises. If the security service is not up to the mark in the shopping malls, then chances of petty thefts, vandalism can also occur. Therefore, shopping mall authorities must ensure professional security facilities to protect their premise from all sorts of uncertain threats.
Access Patrol Services (APS) is one of the most trustworthy security companies in City & North Hills, CA that can provide high quality shopping mall security.  The fact is APS is a 25-year veteran security company and thus possesses high efficiency to understand the security complexities of large as well as small premises. The reason APS is majorly preferred by shopping malls is simply because of its professional approach and accurate security service delivery.
Also, since APS is highly conscious about their service quality, only trained and BSIS certified shopping mall security guards are to the assigned shopping mall.  Besides, the shopping mall security guards of APS are provided with training which includes power drills, crowd control management, first responder awareness programs, intellectual development program, rapid decision-making programs etc to keep them robust and flexible. The guards are also trained to identify impending threats and act rapidly to defuse the same. Therefore, undoubtedly the guards of APS are exceedingly skilled, vigilant, and strong to protect large premises like shopping centers.
Also, few mobile guards are allocated to the shopping mall to patrol the shopping premise persistently to discard all sorts of suspicious activities.  Plus, the armed and unarmed guards are also positioned strategically inside the shopping premise to handle all types of critical situations. Needless to mention, APS guards utilize a wide range of advanced technologies such as metal detectors, CCTV cameras, radio transmitters, GPS monitoring systems, scanning machines, infra red thermometers, automatic sanitizes and many more to deliver errorless security service delivery to shopping malls.
Most importantly, before rendering service facilities to assigned shopping centers, the security experts of APS visit the premise to prepare a comprehensive security model. The security model is formulated keeping in mind all the critical areas of the shopping malls. Needless to mention, shopping mall authorities are offered customization security facility so that they can choose security features as per their suitability.
Therefore, if you are searching for one of the most trustworthy security companies in Panorama City & North Hills, CA for shopping mall security, then get in touch with APS.
Contact Access Patrol Services at 866-770-0004 with questions about security guard duties, responsibilities and functions for commercial office properties in California and Arizona or click on https://accesspatrolservice.com