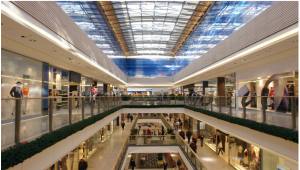 Shopping malls are not just simply a place to shop but also hangout spots for all age groups.  From food courts, restaurants, gaming zones to multiplexes everything is available in shopping centres. This is why shopping malls are considered as one of the most thriving places to chill out.  Now, the harsh truth is since malls are accessible to all, it becomes easier for thieves and convicts for carrying out crimes. Therefore, shopping centres require special kind of security services to ensure complete safety and security.
And one such company that can offer top-quality security protection to shopping malls is Access Patrol Services (APS).  The company has been rated A+ by the Better Business Bureau. Besides, it has over two decades of experience and has been recognized as the most premium security guard company in Diamond bar & Chino Hills, CA for rendering absolute shopping mall security service.  APS provides an integrated solution by understanding the layout of the assigned mall.  APS understand that every mall is unique and requires exclusive security plans.   So, only after chalking out the plans, the security guards are placed strategically to ensure that every corner or sensitive areas of the shopping malls fall under their security surveillance.  Besides, a mixture of armed, unarmed, static and mobile guards is deployed to the assigned mall for absolute protection.
These guards are well-trained in various security programs such as crowd control management, intellectual development, rapid decision-making programs, power drills and many more. Hence, these guards have the proficiency to provide the highest level of security protection to any size of shopping mall.  Shopping mall security guards of APS also possess the ability to sense impending threats and can take immediate steps to defuse the same. They carry out patrolling frequently inside the mall premise to eliminate all sorts of wary activities. Also, they ensure all the rules and regulations to the visitors to maintain the decorum of the mall premise. Plus, these guards perform checking peruses and baggage of all the visitors before letting them enter the mall premise to ensure that no harmful object gets inside.
Furthermore, state-of-the-art technologies or advanced gadgets such as CCTV cameras, GPS monitoring systems, radio transmitters, scanning machines, metal detectors, cloud software, infrared thermometers, automatic etc are also used by the APS guards to protect mall premises from all sorts of uncertain threats.
Therefore, if you are searching for a top or premium security guard company in Diamond bar & Chino Hills, CA for professional shopping mall security guards then, get in touch with APS for the same.
Contact Access Patrol Services at 866-770-0004 with questions about security guard duties, responsibilities and functions for commercial office properties in California and Arizona or click on https://accesspatrolservice.com