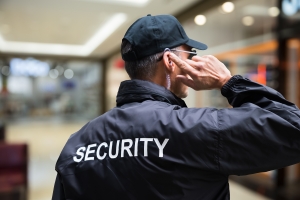 Seek out for top security service provider in Claremont & Montclair, CA to provide robust protection to shopping malls
Often, it is believed that crimes aren't prevalent in shopping malls. But in reality, shopping malls are a happy hunting ground for thieves or shoplifters. The most common crimes that have been observed in malls are thefts and vandalism. And lately, crimes at shopping centers are rising insanely. Therefore, mall authority should upscale their security services to ensure mall premises restore a safe and sound environment.
We, Access Patrol Services (APS) are a top security service provider in Claremont & Montclair, CA that has the ability to ensure complete protection to shopping centers by rendering highly professional security services. Our company blends hi-tech technology in their security services to ensure absolute security protection of the mall premise. Besides, APS only employs skilled and BSIS certified guards in their organization. Thus, no uncertified guards are deployed at the mall premises to render security services.
Besides, the guards are given intensive training on a regular basis to enhance their skills and abilities.  Most importantly, before deploying security guards at the mall premise, our security specialist lays down a robust security model so that every critical area of the shopping mall is covered under our security surveillance system. Besides, we instill a "zero tolerance to unprofessionalism" policy to all our security guards. Hence, the security guards of our company manifest highly professional behavior while they are on duty. However, if any unprofessional behavior of our security guards is observed, then we take strong action against them. So, associating with us means you are getting only premium quality services.
Honestly, our guards are highly responsible individuals and take accountability for any critical situation. They strictly enforce mall guidelines to every visitor and mandatorily check their bags or purses to ensure they aren't carrying any harmful stuff which may pose threat to other individual or mall properties. Besides, our mobile security guards patrol the mall premise continuously to keep a thorough check on the visitors to establish a safe environment. If they find any suspicious behavior from any individual, they immediately investigate the same and take control of the situation.
Moreover, since we are tech-driven firm GPS monitoring systems, CCTV cameras, radio transmitters, RFID tags, mobile devices, metal detectors, scanning machines, automatic sanitizers, infrared thermometers, etc., are some of the gadgets that our shopping mall security guards use to provide errorless security services.
The fact is we have been in this industry for more than 25 years and thus hold the expertise to provide accurate security solutions to shopping malls.  Therefore, if you are searching for a top security service provider in Claremont & Montclair, CA then gets in touch with us ASAP. We only pride BSIS certified shopping mall security guards.
Contact Access Patrol Services at 866-770-0004 with questions about security guard duties, responsibilities and functions for commercial office properties in California and Arizona or click on https://accesspatrolservice.com