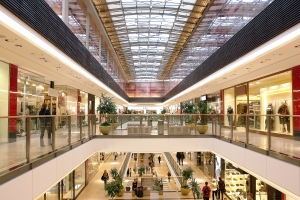 Ever wondered why shopping malls have become so popular over a period of time? There is no doubt that shopping malls are one of the biggest lucrative places, but it isn't just a place where people go to have fun. Shopping malls have paved the way for industries to grow big time. With the mall culture gradually being adopted in the urban lifestyle, national and international brands have found strong foothold in the industry. However, it is imperative that shopping centers, buzzing with all age groups needs to have proper security arrangements for hassle free operations.
Needless to say, controlling a big crowd in the mall is not an easy task. Hence, mall management should never compromise in the quality and efficiency of security guards here. We, Access Patrol Services (APS) are one of the most well- known security companies in town. Over the years, we have developed high expertise to cater accurate security solutions to shopping malls. The fact is, since we have a mammoth experience of 25 years in this field, our service quality stands apart from any other company.
Some of the important reasons why it is an absolute necessity to hire the best security services in Hollywood & West Hollywood, CA for shopping malls are:
Vigilance on visitors: Security guards are an integral part of the mall as besides CCTV cameras they physically keep a check on the visitors. If there is any suspicious activity found, security guards immediately alert the mall authorities and take requisite action.
Controlling crowd and disputes, if any: It is a fact that when there is a crowd there could be commotion and chaos leading to disputes among the people there. Here only trained and licensed security guards would know the tricks and ways to bring any unpleasant situation under control.
Preventing thefts and robberies: Security service is required to safeguard expensive items kept on display on various showrooms. Moreover, there are retail stores in the mall where wholesome expensive products are available for sale. Any of these items gone missing would be a nightmare for the store owners. Hence, the onus is on the security guards at shopping malls to ensure any kind of theft and robberies are kept at bay.
Parking lot security: A large number of visitors leave their car at parking lots of the mall. Therefore, it is the mall authority's responsibility to provide total protection to all vehicles kept at the parking premises. A separate team of security guards needs to be deployed here and make sure no one fiddles with any vehicle.
Our company, APS has been able to garner a wide number of satisfactory clientele because of our premium quality security services made available at affordable rates. Moreover, we only employ BSIS certified security guards in our organization that makes them highly reliable. Also, we train them on a frequent basis to keep the service quality intact. Besides, we also offer customized security services crafted as per the needs of our clients.
If you are looking for a best security services in Hollywood & West Hollywood, CA then get in touch with us today! We only deploy licensed security guards at shopping malls.
Contact Access Patrol Services at 866-770-0004 with questions about security guard duties, responsibilities and functions for commercial office properties in California and Arizona or click on https://accesspatrolservice.com