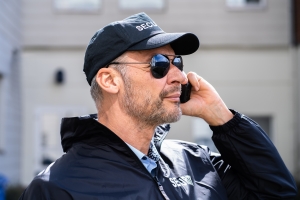 At this moment, the biggest challenge is to maintain the right peace of mind. Crimes are spreading like wildfires!  And, in this alarming situation, if you are neglecting your safety and security, then you might have to regret it later. Hence, it is advisable to secure yourself and your loved ones before it's too late.
Access Patrol Services (APS) is a famous security guard company in Artesia & Bellflower, CA that provides superior security protection to clients by incorporating advanced technologies and highly skilled security guards.  The company has been the strongest security provider in California for more than 25 years.  APS's approach is unique as they don't provide services based on a predetermined security model instead they structure security plans based only on the assigned site.  They adopt advanced and new techniques for each of their projects to outsmart manipulative minds.
Before providing security facilities to any premise, APS's experts primarily visit the client's premise to identify the critical points and calculate the risk percentage associated with it, and then structures a robust security model to provide absolute protection.  Hence, the security solutions of APS are often accurate.
Besides, the guards appointed in APS are screened rigorously before they are selected. Hence all the guards in APS are BSIS certified and experienced protectors. Further, training sessions are conducted on a regular basis for the APS guards to keep them flexible, robust, vigilant and professional.   The training sessions comprise intellect development programs, power training, and crowd control management programs etc. Hence, the guards of APS are highly efficient and skilled security guards who can ensure total protection even in a highly complicated situation.
Further, APS is a highly tech-driven firm and thus, adopt many advanced technologies such as CCTV cameras, GPS monitoring systems, radio transmitters, mobile devices, scanning machines, metal detectors, RFID tags, flashlights, etc., for errorless security service delivery. Even, a proper mix of armed, unarmed, static, mobile guards is deployed at the client's site to ensure complete security protection.
Moreover, APS also offers clients 24-hour service to address their urgent security requirements. In fact, APS offers customization facilities to all clients to meet their security wants.  Therefore, the clients are free to formulate, incorporate or change security specifications as per their needs and preferences.
If you are searching for a highly professional and famous security guard company in Artesia & Bellflower, CA, then get in touch with APS. 100 % quality security service will be delivered.
Contact Access Patrol Services at 866-770-0004 with questions about security guard duties, responsibilities and functions for commercial office properties in California and Arizona or click on https://accesspatrolservice.com