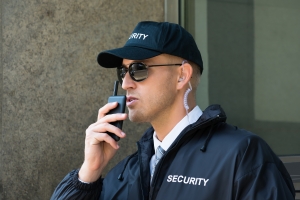 Pick a top security guard company in Arvin & Lamont, CA to avail best security protection for yourself
Irrefutably, it is impossible to bring crime occurrences to an end, but it is definitely possible to protect ourselves from being victims of crimes. Each and every day newspapers are flooded with news related to crimes like thefts, murders, robberies, larceny, arson, extortion, etc. So, overlooking safety at this juncture can be treacherous for all of us. So, to live life peacefully, it is important to employ a reliable security guard company to get absolute security protection.
Access Patrol Services (APS) is a top security guard company in Arvin & Lamont, CA that provides 100% security protection to clients. APS has more than 25 years of experience in the security service domain and so they have high proficiency to render accurate security solutions to all types of clients.
Besides, since APS is a highly quality-conscious firm, only BSIS certified security guards are hired in their organization. In addition to this, the guards are trained rigorously so that the service quality remains intact.  New technologies, new techniques, and methodologies are inculcated to all the guards from time to time so that they can handle all types of critical situations in a proficient manner. Besides, the guards are trained so competently that they possess the ability to detect impending danger quickly. Consequently, they are fast in making apt decisions in times of emergencies.
The most important aspect of APS is it is a highly tech-driven firm. They believe that without technology it is near to impossible to provide flawless security service to clients. Therefore, CCTV cameras, GPS monitoring systems, radio transmitters, mobile devices, metal detectors, scanning machines, infrared thermometers, flashlights, etc., are used extensively by all APS guards to provide errorless and accurate security solutions to clients.
Apart from this, APS guards provide 24-hour security service to the clients for an extra layer of protection. Besides, foot patrol and vehicle patrol services are also offered to clients for their complete safety. Further, customer satisfaction is also majorly prioritized in APS organization so a full customization facility is provided to the clients so that they can choose or add security specifications as per their needs and preferences. Even, short-term contract facility is also provided to the client so that they can cancel or opt-out from the contact if not satisfied with their service quality.
Therefore, if you are someone searching for a top security guard company in Arvin & Lamont, CA for absolute protection, then get in touch with APS ASAP.
Contact Access Patrol Services at 866-770-0004 with questions about security guard duties, responsibilities and functions for commercial office properties in California and Arizona or click on https://accesspatrolservice.com