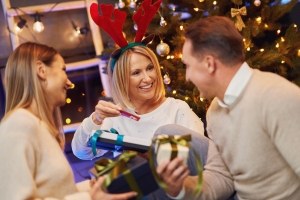 We all are pretty excited as Christmas is approaching. But unfortunately, especially during this time of the year, crime rate spikes insanely.  Criminals try to seek opportunities by capitalizing the festive mood of the crowd. And so, it is of utmost necessity to consider safety and security during this period of the year.
We, Access Patrol Service (APS) acknowledge this hard fact and thus provide special security protection to clients and their events especially during New Year and Christmas.
Over the years, our flawless and impeccable service delivery has made us one of the most preferred security guard companies in Long Beach & Lakewood, CA. We have been in the security industry for more than two decades; therefore we have the proficiency to meet the specific security needs of clients. Most importantly, we provide only BSIS certified guards to our clients. Plus, we train our guards meticulously on a frequent basis to keep them efficient. For instance- Power drills, fire drills, crowd control management, intellectual development programs and many more are conducted for the security guards. Therefore, our both armed and unarmed security guards are exceptionally skilled, robust and professional to provide complete security protection to you and your event/property.
Our security experts continuously supervise the onsite activities of our guards to ensure they are efficient during their duty.  The fact is we follow the policy "zero tolerance to unprofessionalism" and hence if any unprofessional behavior is manifested by our guards, strong action is taken against them by the supervisor. Consequently, our guard stays highly active and vigilant while patrolling your site to defuse suspicious activities.
Honestly, we thrive to serve the best to the clients and thus incessantly adopt new techniques and technologies in our company. We believe that convicts these days are smarter and to outsmart those minds, implementations of advanced technologies are highly needed to protect any premise. Thus, CCTV cameras, radio transmitters, metal detectors, flashlights, alarm systems, etc., are used by our guards for superior protection.
Besides, since we are committed to delivering accurate service to the assigned site, we ensure that our security experts visit the premise beforehand to scrutinize the premise, identify the critical points and calculate the risk percentage associated with the premise. Once this process is completed, a comprehensive security plan is formulated to deliver absolute security cover to the site.
Moreover, we deploy a mix of armed, static, mobile and unarmed security guards to the assigned site to handle even the most complicated situation in a proficient manner. We also offer our clients with 24-hour security service facility to meet their emergency security needs.
Therefore, if you are searching for one of the most preferred security guard companies in Long Beach & Lakewood, CA, then get in touch with us ASAP. We guarantee 100 % professional security protection to clients.
Contact Access Patrol Services at 866-770-0004 with questions about security guard duties, responsibilities and functions for commercial office properties in California and Arizona or click on https://accesspatrolservice.com