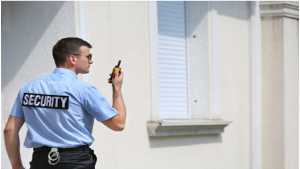 Peace of mind comes when one feels absolutely safe and secure. But, at present, with the rise in crime numbers, it is getting tough to achieve the same. Crimes like thefts, murders, arson, larceny; extortions are strolling continuously leaving us terrified. Hence, in this pressing time, we must take precautionary actions to get professional security protection from a trustworthy company like Access Patrol Services (APS).
APS provides meticulously trained, BSIS certified security professionals to protect people, places, organizations and residential complexes. APS has been the most well-known security company in Austin, TX for more than 26 years for its flawless and immaculate security service delivery.
Also, APS trains its guards on various security programs to amplify their skills. The training session comprises a rapid decision-making program, intellectual development program, crowd control management, power drills, fire drill, and many more. So, both armed and unarmed security guards have high efficiency to sense impending threats and therefore can act rapidly to deter the same.
Furthermore, for superior security service, APS utilizes many state of the art technologies such as biometric access control systems, RFID tags, CCTV cameras, GPS monitoring systems, biometric access control systems, radio transmitters, metal detectors, scanning machines, flashlights, cloud software, mobile devices and many more. Also, a unique security plan is structured based on the client's premise. The plan jots down all the critical or sensitive spots of the premise that need to have special security attention. And thereafter a proper blend of armed, static, mobile unarmed security guards is placed carefully to ensure the premise of the client gets covered. Therefore, clients can undoubtedly rely on the security guards of APS for ultimate security protection.
The fact is since APS has such vast experience; it has proper knowledge on how to render accurate security service to protect any place, property or individual. Most importantly, APS hires BSIS certified guards and therefore only deploys certified security professionals.  Also, to ensure higher customer satisfaction, APS provides full liberty to its clients to pick or add security specifications as per their needs and suitability.
Therefore, if you are searching for a resilient and well-known security company in Austin, TX then, get in touch with us ASAP. 100% professional security service will be delivered to you at a reasonable rate.
Contact Access Patrol Services at 866-770-0004 with questions about security guard duties, responsibilities and functions for commercial office properties in California and Arizona or click on https://accesspatrolservice.com