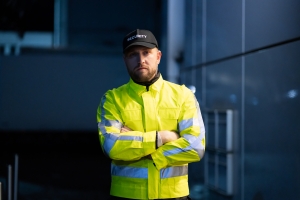 If you want a security service provider which will guard and protect you just like your family then Access Patrol Service (APS) is the one stop solution for you. We, APS are an organization that extends a little more to serve our clients with best possible security guard services in South Gate & Maywood, CA. Various latest methodologies and techniques are adapted to provide absolute security service to our client. Honestly, we take immense pride in our experience which is more than 25 years. And owing to such vast exposure, we are capable of meeting any and every security needs of our client.
Besides, we only hire BSIS certified guards and therefore no uncertified guards are assigned to the client site. Also, rigorous training sessions are conducted on a frequent basis for the guards to keep the service quality up to the mark. So, both our armed and unarmed security guards in South Gate & Maywood, CA. are not only robust individuals but are capable of sensing impending threats quickly. Thus, they can act on an immediate basis to deter crimes from occurring at the client site.
Moreover, we strictly follow "zero tolerance to unprofessionalism".  Therefore, if at any point of time any unprofessional behaviour from security guards is observed by our client, we immediately take strong actions against them. So, when you get associated with us expect only high quality professional service delivery.
Furthermore, before formulating comprehensive security plan for the client site, our security specialist first analyse the area to calculate the risk percentage. Only after carrying out this process, sufficient numbers of security guards are placed to the assigned site.
In addition to this, advanced technologies are used for catering seamless service. For instance – RFID tags, CCTV cameras, GPS monitoring system, biometric access control system, radio transmitters, metal detector, scanning machines, flashlights, cloud software, mobile devices, infra-red thermometer, automatic sanitizers and other latest gadgets are vastly applied by both our armed and unarmed security guards.
Furthermore, clients can seek our service at any time of the day by just making a call, as our guards provide 24 hour service facility for addressing any immediate security need. Besides, foot patrol and vehicle patrol service is also offered to the client for extra layer of protection. The patrolling service helps to keep a detailed check on the client site thereby helping the guards to prevent crimes from occurring.
Moreover, since we constantly thrive to achieve customer satisfaction, we offer personalisation facility as well. Therefore, our clients can also modify or choose security specifications as per their suitability.
So, immediately contact us to experience the finest security guard services in in South Gate & Maywood, CA.
Contact Access Patrol Services at 866-770-0004 with questions about security guard duties, responsibilities and functions for commercial office properties in California and Arizona or click on https://accesspatrolservice.com