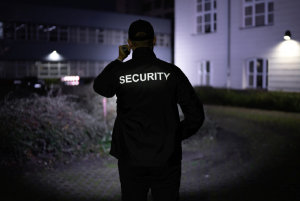 How COVID-19 has Impacted Security Guidelines for Security Guard Services from Los Angles and Maywood, C.A?
Protecting lives was never easy. But, the destructing pandemic has made it more difficult for the security guard services. The security guard services from Los Angeles and Maywood, C.A, have to adapt their security and safety guidelines and transform them as modern time changes constantly. Access Patrol Services is not an exception.
Especially warehouse stores are turning to their security guards for properly implementing the health safety and security measurement. There are restrictions that APS is following like allotting time for senior citizen shoppers, not allowing anyone without masks, and letting in only a maximum number of people.
Today, in this article, we are going to discuss how all these have affected the security decorums for Access Patrol Services. So, let's dive in, shall we?
Security Guards for Public Safety
There was a time when we needed security guards inside a shopping center for preventing shoplifting, any unacquainted behavior, or vandalism. Now, the time has changed.
Security guards are needed to oversee if the government-issued social distancing of six feet is met or not. The security guard services from Los Angeles and Maywood, C.A, are required to have a higher level of understanding of protocols and communication skills to protect consumers without aggravating them.
The security guards in APS are always prepared for that, specifically to protect people from themselves. In large gatherings, like in a park, though it is mandatory to maintain distance, some people were not abiding by it. So, with checking temperatures, the guards are also checking on the people for their own good.
Access Patrol Services for Healthcare
Healthcare services need extra protection and here come the uniformed guards from APS. The guards have gone above and beyond to safeguard the lives of the patients and the frontier workers.
They have helped immensely during the hospitalization of so many infected patients during the outbreak. They have also administered the safe commute of the medical personnel and the patients from and to the quarantined zones.
The security personnel of APS needed to barricade some areas in the hospitals to protect the lives of the staff and patients. They also needed to provide safe routes around the place that they were patrolling and closed off elevators from time to time for emergency uses only.
APS for Mobile Patroling
Mobile patrolling has now become more essential than ever. Due to the pandemic, numerous shops are closed. Access Patrol Services were needed for its mobile patrolling services and the requirement was increasing exponentially.
Mobile patrolling has ensured the safety of the closed stores, empty offices, and commercial outlets. The uniformed guards from APS had to check on the fire alarms, CCTV monitoring to reassure that they were working as they should be.
If you still have doubts to hire Access Patrol Services that are continuously upgrading themselves, head on to their website https://accesspatrolservice.comor call at 866-770-0004 to know more.