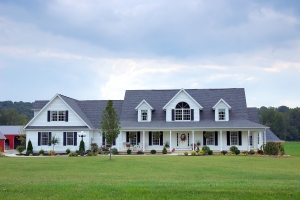 Vacant properties often catch the attention of criminals, trespassers, and manipulative minds. They find it easier to break in and rob due to the absence of any member in the house. Therefore, before you go out for a vacation or for office trips make sure you secure your vacant house properly to deter thefts and vandalism.
We, Access Patrol Services (APS) are a popular security guard company in Agoura Hills & Oak Park, CA that provides complete protection to vacant properties by rendering professional security service. Our 25 years of experience in this field made us capable of providing security services that are beyond excellence. And, since we are quality conscious, we don't hire any unskilled or uncertified guards in our organization. We only prefer BSIS certified security guards in our company. Thus, if you are hiring us, you can expect only high-quality security service from us.
Apart from this, we understand the significance of training the guards continuously.  Thus, we conduct many training programs such as physical strength development, intellect enhancement program, to enhance the skills of our vacant home security guards. We also ensure that the guards are well equipped with the latest technologies to outsmart manipulative minds.  CCTV cameras, GPS monitoring systems, radio transmitters, mobile devices, flashlights, metal detectors, etc., are some of the gadgets that are used by our guards to provide seamless security service.  Besides, we also provide audio deterrent services. This preventative security measure is basically an audio warning to the criminals that they have been spotted and should step back. This particular service is highly beneficial to intimidate criminals or to diffuse crime from occurring.
Besides, we allocate a combination of armed, unarmed, static, and mobile security guards at the client site so that the guards can handle whatever critical situations arise at the site. Our mobile security guards constantly patrol the adjacent premises of the assigned vacant property to ensure no wary activities piles up which may pose threat to the property. Moreover, to provide maximum protection to the client's property, our guards provide round-the-clock service facility.  So, our vacant home security guards are highly vigilant, professional, and robust protectors on whom you can completely rely when you are away from your property.
Also, since we are a highly customer-centric organization and immensely value customer satisfaction, we provide a customization facility so that clients can choose security specifications as per their needs and preferences.
Therefore, if you are looking for a popular security guard company in Agoura Hills & Oak Park, CA for complete protection of your vacant property, then get in touch with us ASAP. We guarantee 100 % deliverance of highly professional security service at a reasonable rate.
Contact Access Patrol Services at 866-770-0004 with questions about security guard duties, responsibilities and functions for commercial office properties in California and Arizona or click on https://accesspatrolservice.com