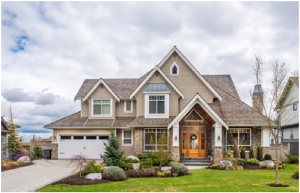 If you remain restless about the safety of your vacant property when you are out for an office trip or a vacation, it is time that you consider a professional security service to look after your expensive place.
We concede the fact that vacant homes are comparatively at a higher risk of break-ins, thefts and vandalism than any other occupied homes. Intruders often lay their eyes on vacant homes simply due to the absence of house members or because of the poor surveillance system. So, give us the opportunity to protect your prized possession.
For over 25 years, Access Patrol Services (APS) has been a trusted security company in Cypress & Los Alamitos, CA.  The vacant home security guards of APS are extremely professional, robust and vigilant to secure and manage vacant properties in an adept manner. Our dedicated security guards are BSIS certified and trained to deal with any grave situation with efficacy.
We provide a holistic security solution to impede unauthorized access and property vandalism by calculating the risk percentage of the locality. We realize that not every locality has the same percentage of security risk and so we plan out an accurate security strategy to provide spot-on service to protect properties.  If a location is prone to high risk then we insinuate our security service accordingly.
Offering highly satisfactory customized security solutions is also one of the reasons we are preferred in the market. The customer has the opportunity to request any modification in the security plan and the updated security plan whenever they want. And we promise to provide the same without involving the client in many formalities. For instance – if the client require more armed security guards than unarmed ones or more foot patrol instead of vehicle patrol, we would immediately execute the request with a very short span of time.
Our vacant home security guards are extremely committed security personnel and recognize the importance of continuous patrolling for protecting vacant properties. Therefore, they are available to provide uninterrupted security service i.e. 24 hours a day and 7 days a week to guard the assigned property against threats or dangers.
Therefore, if you are looking out for a highly professional and trusted security company in Cypress & Los Alamitos, CA, then do call us. We also provide full liberty to the clients to opt-out from the contract at any point in time if he/she is not satisfied with the service. However, you will never get a chance to do so as we tremendously prioritize customer satisfaction.
Contact Access Patrol Services at 866-770-0004 with questions about security guard duties, responsibilities and functions for commercial office properties in California and Arizona or click on https://accesspatrolservice.com