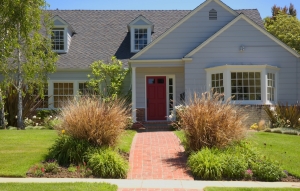 We often neglect the need for providing security to vacant homes. But, the harsh truth is vacant homes need more protection than occupied ones. The fact is convicts often look out for vacant homes for thefts and robberies. It becomes easier for them to target these homes due to the absence of any house members. So, if you are planning for a business trip or vacation, it is advisable to provide sufficient security to your home before you leave.
We, Access Patrol Service (APS) are an eminent security guard company in Running Springs & Highland, CA that offers wide range of security solution to our clients. We have more than 25 years of experience and so we understand the exact security requirements of clients. Besides, only BSIS certified guards are hired in our organization and so no uncertified guards are deployed to the client site.
Moreover, to ensure that the client's property is safe, our guards provide round the clock service facility. Besides, the guards patrol the entire area including the backyards to keep a detailed check on the client site. If any suspicious activity is noticed in or around the area, then immediate actions are taken to diffuse the situation or activity. Besides, vehicle patrol facility is also available in our organization for adding extra layer of protection.
Moreover, our guards use various latest and advanced technologies for superior service delivery. For instance – – RFID tags, CCTV cameras, GPS monitoring system, biometric access control system, radio transmitters, metal detector, scanning machines, flashlights, cloud software, mobile devices are some of the appliances that are extensively used by our vacant home security guards.
Moreover, our vacant home security guards in Running Springs & Highland, CA are rigorously trained to identify impending danger so that they can act immediately during times of emergency. Hence, our guards are not only vigilant individuals but also quick decision maker.
Besides, since our organization highly values customers' needs and preferences, customization facility is provided to all clients.  So, customer can formulate security plan and choose or add security specifications as per their suitability. Even, we provide full liberty to our customer to cancel the contract at any time, if not satisfied with the service quality of APS. However, we doubt that would ever happen as we cater extremely professional service which will not at all disappoint you.
Therefore, if you are searching for robust security guard company in Running Springs & Highland, CA then do get in touch with us immediately.
Contact Access Patrol Services at 866-770-0004 with questions about security guard duties, responsibilities and functions for commercial office properties in California and Arizona or click on https://accesspatrolservice.com