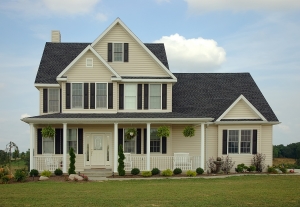 Choose a top security service provider in Sylmar & San Pablo, CA to safeguard your vacant property from crimes
If you are an owner of a vacant property or stay out of your house most of the time, then it is essential for you to be aware of the risks associated with vacant properties. The harsh truth is vacant properties are 10 times more susceptible to crimes than occupied properties. Thefts, trespassing, break-ins and vandalism often take place in vacant properties due to the absence of house members or proper security protection.
So, if you want to protect your vacant property from crime, then look for robust security protection from a reliable security supplier.  We, Access Patrol Services (APS) are a top security service provider in Sylmar & San Pablo, CA that efficiently secures empty properties from all sorts of dangers. We formulate our security models based on the client's property and not just simply follow a regular security model for rendering security service.
We understand that every vacant property is different and requires different kinds of security services. Therefore, before providing security facility to any vacant property, our security specialist first visits the premises, formulates a security plan, and thereafter an accurate number of security guards are positioned at the site for absolute protection.
Needless to mention, we are a highly quality conscious company and we thrive to provide the best vacant home security service to our clients. Thus, we only employ BSIS certified security guards in our organization. Consequently, only certified guards are deployed at the client site. Moreover, our guards are trained to identify impending danger and thus have the ability to take quick actions to deter crimes from occurring in the assigned property. Besides, the guards are trained regularly to ensure that they remain updated with new techniques and methodologies.
In addition to this, our guards are also tech-savvy, they use advanced technologies such as CCTV cameras, GPS monitoring systems, radio transmitters, flashlights, mobile devices, metal detectors, etc. to provide superior security protection to client's vacant property. Therefore, we can firmly say that our guards are not only vigilant but also technologically sound protectors.
Apart from this, APS also provides round the clock service facility along with vehicle patrol and foot patrol service for providing maximum protection to assigned properties. Moreover, a complete customization facility is also offers to the client so that they can formulate a security plan or choose security specifications as per their needs and preferences.
Therefore, if you are someone looking for robust vacant home security service then get in touch with us immediately. We are undoubtedly the top security service provider in Sylmar & San Pablo, CA on which you can blindly rely on.
Contact Access Patrol Services at 866-770-0004 with questions about security guard duties, responsibilities and functions for commercial office properties in California and Arizona or click on https://accesspatrolservice.com