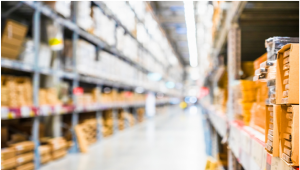 In a year, warehouses lose more than a million due to thefts and vandalism.  And the most shocking fact is, the vast majority of these losses aren't incurred due to external threats but also due to internal threats. Employees and staff often are found guilty of committing acts of vandalism and theft. Hence, keeping a close check on the activities of the warehouse can help to prevent uncertain threats. For this reason, warehouse owners must invest in professional security services for absolute protection of their warehouse.
Access Patrol Services (APS) is a highly trustworthy security service provider in Isla Vista & Goleta, CA that offers professional security protection to all sizes of warehouses.  Before rendering security facilities to any warehouse, the security specialist of APS analysis the layout of the warehouse calculates the percentage of the risk, identifies the critical spots, marks them and then proceeds to craft a solid security strategy to provide complete security protection to the assigned warehouses.   The reason APS has been able to garner such mammoth goodwill in the market is due to its commitment to delivering highly professional service with 100 % accuracy. Moreover, APS is a veteran security company that holds a mammoth experience of over 26 years in the security field and thus knows how to craft the best security strategies to protect a premise.  Most importantly, it hires only BSIS-certified and experienced security guards to render professional security facilities to clients' premises. Besides, the guards are provided with training on a repeated basis to keep them robust and flexible. Some of the compulsory training session comprises power drills, intellect development programs, rapid decision-making programs, threat detection, etc. Hence, these guards are fast at taking quick action during times of emergencies. These guards consistently patrol the entire warehouse to prevent intruders or unauthorized access.  Moreover, an appropriate mix of armed, unarmed, static and mobile guards is deployed to the assigned warehouse depending on the perimeter of the warehouses for absolute protection.
Besides, various security gadgets such as radio transmitters, scanning machines, metal detectors, biometric access controls and many more are provided to the guards for top-quality security protection for warehouse. Also, round the clock service facility is also offered by APS for maximum protection.  Plus, customization facilities are also available in APS. Therefore, warehouse owners can pick security specifications as per their needs and preferences.
Therefore, if you are searching for a trustworthy security service provider in Isla Vista & Goleta, CA for security protection for warehouse then gets in touch with us ASAP.
Contact Access Patrol Services at 866-770-0004 with questions about security guard duties, responsibilities and functions for commercial office properties in California and Arizona or click on https://accesspatrolservice.com