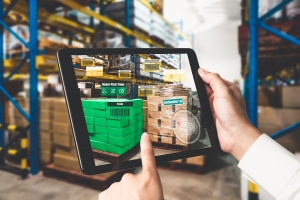 Many business owners are now gradually escalating security services in their warehouses due to the mounting rise in the number of thefts and robberies. Several warehouse owners even claimed that in a year more than 3- 4 million worth of goods goes missing or stolen from their warehouse itself causing humongous losses to the business. And so, to combat such serious issues, warehouse owners are now relying on resilient and professional security providers for complete warehouse security.
Choosing a professional security provider is an important decision that requires careful consideration. Security companies provide a wide range of services, including security guards, surveillance systems, and alarm systems, and it is important to choose a company that can meet your specific needs. Here are some key considerations to keep in mind when choosing a professional security company.
Reputation: One of the most important factors to consider when choosing a security company is its reputation. Look for companies that have a good track record of providing high-quality services to their clients. Ask for references and speak to other businesses or individuals who have used the company's services.
Experience: Look for a company that has a proven track record of experience in the security industry. A company that has been in business for a long time is likely to have a wealth of experience and knowledge to draw on. Additionally, a company that has experience working in your specific industry or with similar types of clients is likely to have a better understanding of your needs.
Services: Make sure the company you choose offers the specific services you require. Some companies specialize in certain areas, such as event security or electronic surveillance, while others may offer a wider range of services. Be clear about your needs and choose a company that can provide the services you need.
Staffing: The security company you choose should have a sufficient number of well-trained, professional staff to meet your needs. This includes both security guards and support staff.
Licensing and Insurance: It is essential to choose a security company that is licensed by the state and insured. This will ensure that the company is operating legally and that you are protected in the event of any accidents or incidents that may occur on your property.
Now if you are looking for one such security guard company in Diamond Bar & Chino Hills, CA, company that has all these qualities, then look no further.
APS (Access Patrol Services) is an eminent security guard company in Diamond Bar & Chino Hills, CA that has emerged as the best warehouse security provider in the past 25 years.  It has garnered humongous goodwill in the market simply because of rendering accurate security service facilities to warehouses. APS is known for its quality and consistency in delivering only high-quality services. And for this reason, APS only deploys BSIS certified security guards to the warehouses. Besides, the guards are provided with intense training sessions related to warehouse security.   Hence, the guards are extremely efficient to provide complete protection to warehouses.
The fact is, since our guards have served various types of warehouses, they have the right amount of proficiency and efficiency to provide absolute protection to warehouses. Also, as we are committed to providing flawless service to assigned premises, we not only scrutinize the entire perimeter of the warehouse to understand the critical points but also ensure that even the smallest security need of the client is met.
We evenly position or distribute our security guards to the warehouses to ensure the entire premise falls under our security surveillance system. Plus, we deploy a mix of armed, unarmed, static and mobile guards to the assigned warehouse for robust security protection. Furthermore, the critical areas are given special attention by securing them with armed security guards.
Additionally, our supervisor ensures that the warehouse security guards perform patrolling every 15 minutes to make sure the goods are safe and secure. APS guards are responsible to check the premise is free from suspicious activities.
Most importantly, we believe that it is next to impossible to render accurate security services without implementing advanced technologies. And thus, many latest gadgets such as CCTV cameras, GPS monitoring systems, radio transmitters, mobile devices, flashlights, scanning machines, metal detectors, automatic sanitizers, infrared thermometers etc., are used by our guards for seamless security service delivery.
Therefore, if you are searching for a security guard company in Diamond Bar & Chino Hills, CA, for complete protection of your warehouse, then gets in touch with us ASAP. 100% professional warehouse security will be offered to you at a reasonable rate.
Contact Access Patrol Services at 866-770-0004 with questions about security guard duties, responsibilities and functions for commercial office properties in California and Arizona or click on https://accesspatrolservice.com