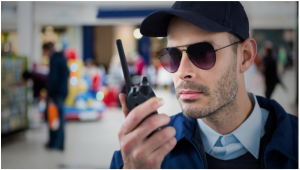 Irrefutably, Black Friday is the most significant day for retailers in the United States due to their increased sales figures. It is the day after thanksgiving and is usually marked as the start of the holiday season. Sales go up due to heavy discounts and undeniably people enjoy the thrill of the in-store experience. So, as a retail owner, if you are not prepped with an effective security solution for the coming Black Friday, your business can be at risk.  The harsh truth is, during this time of the year the incidents of shoplifting, fraudulent use of credit cards, vandalism, threats of trampling etc., rise up to a great extent.
With so many challenges, it is essential for retailers to gear up their security services. Access Patrol Services (APS) is a reputed security company in La Mirada & Buena Park, CA that offers effective and robust security solutions to retail stores. APS recognize the challenges faced by retail owners during this time of the year.  And for this reason, it has a dedicated team of special security guards who are trained to provide absolute security protection on Black Friday retail stores. APS dispatches only BSIS-certified and experienced security guards to its assigned site.  The guards of APS are highly responsive. They stay alert and cautious to prevent people from being trampled. They maintain chaos free environment and enforce rules and regulations to all the shoppers to ensure safety.
Most importantly, before providing an accurate security solution, APS specialists visit their client's store, assess the risk, understand the potential vulnerabilities, identify the porous points of the store layout and then chalk out a practical and robust security plan for absolute security protection. Since these guards are trained in crowd control management, they have the ability to control irate crowds and tackle or prevent fights and brawls.
Besides, APS guards are offered state-of-the-art equipment such as CCTV cameras, GPS monitoring systems, scanning machines, alarms, radio transmitters, RFID tags, infrared thermometers, automatic sanitisers, etc., to ensure top-quality security protection
Apart from this, APS understands that every store has unique security requirements. Therefore, it offers tailor-made security facilities to its client so that they can pick security specifications as per their needs and preferences.  Also, round the clock service facility is also provided by APS to address urgent security requirements of its clients. Most importantly, APS has over 26 years of experience in the security service domain
Therefore, if you are searching for a highly professional or reputed security company in La Mirada & Buena Park, CA for security protection on Black Friday then gets in touch with APS ASAP.
Contact Access Patrol Services at 866-770-0004 with questions about security guard duties, responsibilities and functions for commercial office properties in California and Arizona or click on https://accesspatrolservice.com