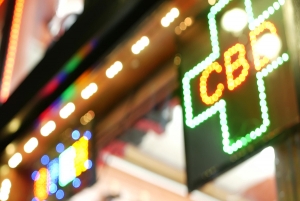 Cannabis dispensaries have seen crime—from robberies to assaults—jump to their highest levels since cannabis was legalized. Security guards at cannabis dispensaries are always on high alert for criminal behavior.
Easy Target. Why are cannabis dispensaries so attractive to criminals? There are several reasons. First, cannabis products can be easily sold on the black market. The demand for cannabis sold illegally has become just as strong or stronger than cannabis sold legally.
Second, financial institutions shy away from embracing cannabis dispensaries as customers. With no means of transacting through credit or debit cards, the dispensaries must mostly deal in cash.
To keep criminals away, dispensaries are hiring security guards. Armed and unarmed guards protect the stores, keeping an eye out for suspicious behavior and in some cases screening patrons before they are allowed to enter.
Access Patrol Services has been protecting cannabis dispensaries since marijuana became legal in California. Our guards' experience and presence discourage illegal activity.
Contact Access Patrol Services for a free security evaluation at 866-770-0004 or click on https://accesspatrolservice.com.