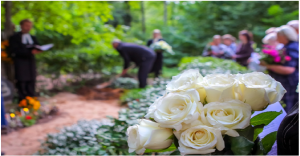 People have this misconception that cemeteries hardly have anything valuable to attract thieves. But, the truth is just the opposite. Often convicts target to steal headstones, gravestones, lights, flowers etc. The fact is, convicts usually lookout for a scarcely populated area to commit crimes and cemeteries are one of their main zones where they target to carry out their devious motives. Therefore, it is essential to employ professional guards for cemeteries to ensure that the sacred place is safe from any kind of threats or dangers.
Our organization, Access Patrol Service (APS) is one of the top security guard companies in Los Gatos & Campbell, CA that cater professional security service to people and places. We have a dedicated team of skilled security guards for each sector and so for cemeteries, we also have a robust and vigilant protector who can ensure complete protection of graveyards. Besides, all our cemetery security guards companies in Los Gatos & Campbell, CA are BSIS certified and so uncertified guards are not deployed to the assigned site.
Besides, our organization is highly perceptive and so our security specialist understands the specific security requirement of any place. Therefore, before providing security protection to cemeteries, they scrutinize and analyze the entire area and then formulate a robust security plan. Only after this, security guards are placed to the site strategically to ensure absolute protection.
We also understand that during any funeral in cemeteries, additional security vigilance is required. So, our guards provide that extra support to the people present there and also ensure that the funeral process takes place smoothly. Apart from the deceased one's family and friends, many other individuals such as tourists, photographer, history researcher, and birdwatcher can visit cemeteries. However, they would not intentionally harm the place but still, vandalism can occur. So, our guards ensure that there is no such wreckage or any suspicious activity occurs. Besides, our security specialist also ensures that the assigned area has the right number of armed, unarmed, static and mobile guards for complete protection.
Moreover, our guards use advanced technology to provide flawless security service.  For instance – RFID tags, CCTV cameras, GPS monitoring system, radio transmitters, metal detector, scanning machines, flashlights, cloud software, mobile devices, infra-red thermometer, automatic sanitizers etc are used by our cemetery security guards for ultimate protection.
Therefore, if you are looking for one of the best professional security guard companies in Los Gatos & Campbell, CA, then get in touch with us ASAP. We guarantee 100 % quality security service delivery.
Contact Access Patrol Services at 866-770-0004 with questions about security guard duties, responsibilities and functions for commercial office properties in California and Arizona or click on https://accesspatrolservice.com