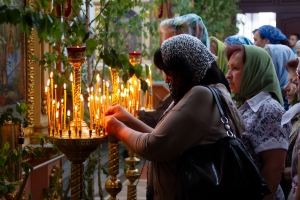 Churches are sacred places and hearing crimes occurring at those places are highly unsettling. It is unfortunatethat currently convicts arenot even leaving churches to carry out their devious motives. Therefore,employing robust security services in churches have now become highly crucial.
Moreover, as Christmas is approaching,accumulation of crowds in the churches is expected. But, since the pandemic is still present, increasing more security services and precautionary measures in the next month is an absolute necessity to deter crime as well as to stop the further spread of virus.
Access Patrol Service (APS) is a highly professional security guard company in Woodland Hills & West Hills, CA which has been known to provide immaculate security services to almost all industries and residences for more than 50 years. The organization evolves immensely with each passing year as they constantlyadapt new and advance techniques to improvise their service quality. Also, due to their vast experience in the security service field, the organization is quick to understand the actual security needs of the client. Hence, APS has high capability to cater accurate and seamless service to any place or a client.
Moreover, APS acknowledges that during any occasion crime rate surges drastically; therefore the organization trains their guards accordingly. So, the guards of APS are trained and instructed to remain extra vigilant and cautious particularly during festive season. Consequently, for this Christmas the guards of APS are tutored and guided in a rigorous manner keeping in mind the current pandemic situation. Also, the church security guards in Woodland Hills & West Hills, CA are trained in crowd control management; thereby the guards of APS are highly skilled to handle crowds professionally and strategically.
Furthermore, all the APS guards are BSIS certified and hence are qualified to provide premium security protection to churches. Besides, the guards are well equipped with latest technologies to keep a thorough check on every corner of the church. Technologies such as RFID tags, CCTV cameras, GPS monitoring system, radio transmitters, metal detector, scanning machines, flashlights, infra-red thermometer, automatic sanitizers are greatly used by the church security guards for seamless security service delivery to the sacred place.
Also, right mix of unarmed and armed security guards is positionedtactically to every critical points of the church to manage large crowd and also to deter crimes like theft and vandalisms. Besides, frequent foot patrol service is also provided to the premise for extra layer of protection. Therefore, APS guards are all trained and prepared to provide ultimate protection to the church premise during Christmas.
So, if you are searching for a robust security guard company in Woodland Hills & West Hills, CA that can provide complete protection to a church, then do contact APS for the same.
Contact Access Patrol Services at 866-770-0004 with questions about security guard duties, responsibilities and functions for commercial office properties in California and Arizona or click on https://accesspatrolservice.com