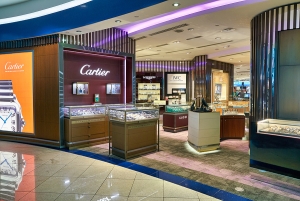 Crimes can occur anytime, anywhere. However, according to certain reports, commercial buildings are among the most exposed targets for crime. Whether you own a restaurant, a retail outlet, a warehouse, or a corporate facility, your business is an enticing target for malevolent people, especially if it holds considerable assets. Hence, it is your responsibility as the owner to ensure the security of your commercial building and the protection of your assets, staff, and customers.
Experts from Access Patrol Services will advise you on effectively establishing commercial building security in Orange County. These three tips will enable you to improve the safety of commercial buildings while protecting your company.
Hire a commercial security company
Hiring a commercial building security firm is a tried-and-tested method that strengthens building security. These trained security officers are prepared to defend your commercial property from danger because they have the necessary skills and equipment. They can be tasked with watching the entrances to your office building.
These security officers will also oversee your building and give you real-time reports if you or most of your team are off on weekends, vacations, or special occasions.
Use monitored alarm systems to surround your building
A monitored alarm system is another technological device to consider, including in your commercial building security, in addition to CCTV cameras and electronic gates. Any unusual sound, sight, or movement will set off our Commercial Building security solution's alarm, alerting you and the authorities.
For instance, the system would emit a loud alarm to scare off intruders if your windows, doors, or property fences are broken, damaged, or unlocked. On the other hand, the loud alarm will alert everyone on the premises. You can also include a panic button option to sound the alert if attacks occur.
Access control systems are recommended
The era of using door locks and keys to safeguard commercial premises for your employees is long gone. Instead, your locks and entry systems can now be upgraded to an electronic access control system for office buildings' security.
The access control system is significantly more stringent when granting access than the traditional door locking system, which allows burglars to break in or pick the lock quickly. Comparatively speaking, this keyless entry method is much simpler, simpler, and more reliable than conventional door locks. Employees and other authorised individuals can only enter your building using a scanner that reads their IDs, biometrics, or faces rather than keys.
Contact Access Patrol Services at 866-770-0004 for commercial building security in Orange County. For more details, click on https://accesspatrolservice.com.