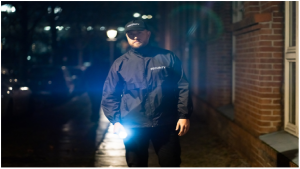 We often feel that crimes tend to occur only in less populated areas. But, the real fact is, under poor security surveillance, crimes occur even in densely populated areas.  At present, convicts no longer hunt for deserted areas to impinge but they also target those places that are feebly protected. Therefore, no matter whether you are staying in less populated areas or highly populated areas, you must hire professional security services from Access Patrol services (APS) to get complete peace of mind.
APS has been a prominent security company in Yorba Linda & Placentia, CA for more than 26 years due to its superlative security service delivery to clients. The company provides only experienced and BSIS-certified security guards to clients for offering top-notch security service facilities. Plus, frequent training sessions are arranged for the guards to enhance both their mental and physical strength. Some of the training sessions comprise rapid decision-making programs, power drills, intellectual development programs, and many more. Therefore, APS's guards are highly skilled and competent to tackle uncertain danger in a professional manner. They possess the ability to respond quickly in times of emergency.
Moreover, technology plays a big part in our organization. We blend advanced technology and many latest technologies such as RFID tags, GPS monitoring systems, CCTV cameras, biometric access control systems, radio transmitters, scanning machines, flashlights, metal detectors, cloud software, mobile devices, infra-red thermometers, automatic sanitizers are used by APS's guards for errorless security service facility in Yorba Linda & Placentia, CA.
Also, a unique security model is formulated keeping in mind all the critical spots of the premise.  For this reason, APS sends its specialist to the assigned premise before rendering the security facility. And once the plan is finalized, apposite numbers of armed, unarmed, static, and mobile security guards are allotted to the client site for robust security protection.
Plus, a customized security option is also available in APS. Therefore, customers have the opportunity to choose security options as per their needs and preferences. Besides, a short-term contact facility is also offered to the clients.
So, if you are looking for the most prominent security company in Yorba Linda & Placentia, CA for errorless security service then contact APS for the same.
Contact Access Patrol Services at 866-770-0004 with questions about security guard duties, responsibilities and functions for commercial office properties in California and Arizona or click on https://accesspatrolservice.com