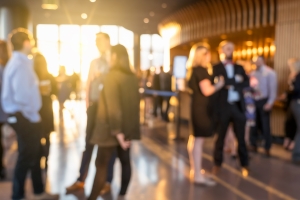 Select a professional security guard company in Sylmar & Northridge, CA to get robust security protection for events
Making an event successful takes more than just planning the decorations, facilities, and refreshments. It is equally important to take security service into considerations. This is because only proper security arrangements can avoid or deter from spoiling your event.  Besides, the presence of security guards in the events enhances the experiences of the guests. Therefore, it is imperative to arrange for appropriate security service from a reliable security service company.
We, Access Patrol Services (APS) are a top security guard company in Sylmar & Northridge, CA that has been catering seamless security service to events for many years. Besides, the company has over 25 years of experience in the security service field and thus has the proficiency to meet the exact security requirement of any event. We deploy only BSIS certified security guards at the client site. Honestly, uncertified guards are strictly prohibited in our organization so clients can trust us completely for receiving genuine and professional security service.
Besides, we conduct training sessions for all our event security guard in Sylmar & Northridge, CAto understand all the critical requirements of an event. The training session includes crowd control management, intellect development programs, physical strength development sessions, etc. Therefore, our guards are highly sensible and robust individuals who can ensure complete protection to events.
Also, to ensure accurate security solutions to events, our security specialist initially visits the event location to understand the layout and to formulate a comprehensive security model. Only after carrying out this process, an appropriate mix of armed, unarmed, static, and mobile guards are deployed at the event area. We ensure that every critical point of the event area is monitored continuously by our guards to provide absolute protection
Besides, our supervisors also make sure that all the guards are active and vigilant during their duty hours.  The guards consistently patrol the event area to diffuse suspicious activities. However, the moment any fishy activity is noticed by our guards, they take immediate action to diffuse the situation.
Besides, advanced technologies such as radio transmitters, GPS monitoring systems, infrared thermometers, automatic sanitizers, etc are also used by the event security guards to provide superior security service to clients. Also, a full customization option is also offered to the client so that they can add security specifications as per their needs and preferences.
Therefore, if you are searching for a robust security guard company in Sylmar & Northridge, CA then get in touch with us ASAP. 100 % quality service will be delivered to you at a reasonable rate.
Contact Access Patrol Services at 866-770-0004 with questions about security guard duties, responsibilities and functions for commercial office properties in California and Arizona or click on https://accesspatrolservice.com