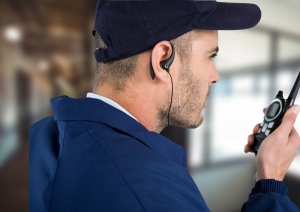 It can be backbreaking to run an event if proper security service is not arranged for the same.  During an event, there can be countless challenges or threats that may arise. From, petty thefts to violent attacks, anything can occur. Hence, to avert such dangers, hiring professional security services from a trustworthy company like Access Patrol Services is a must.
We, APS have decades of experience in the security service domain.  Over 26 years we have rendered flawless security facilities to large and small events. And owing to our vast experience we have the expertise to understand the challenges that may arise during an event and solve it with practical solutions. We are regarded as the finest security service providers in La Palma & Cerritos, CA for our unconquerable spirit to provide top-quality security service to clients.
We recognize that every event is different and requires exclusive security strategies to render fitting and accurate security services. So, we build a unique security strategy for each event site. Also, before providing security service to any event, we rigorously scrutinize the site to figure out all the porous points. Once scrutinisation is completed, a robust security model is structured for errorless security service delivery to the event site.
Most importantly, the guards provided by us are all BSIS certified. Hence, clients can expect only professional security service delivery. Besides, these guards are provided training to enhance their skills.  Some of the compulsory training sessions are crowd control management, intellectual development programs, power drills, first responder awareness programs, rapid decision-making skills and many more.  Hence, the guards are skilled to render complete security protection to an event.
To secure the event premise the guards carry out patrolling continuously. They take speedy action to defuse chaos and brawls.  Also, if they find any suspicious activities, they immediately investigate the same and ensure the event premise is safe from uncertain dangers.
Besides, these guards are provided with several state-of-the-art equipments such as CCTV cameras, GPS monitoring systems, RFID tags, radio transmitters, scanning machines, metal detectors, infrared thermometer and many more. Therefore, the event security service providers in La Palma & Cerritos, CA guards of APS are highly equipped with advanced gadgets to provide ultimate security protection to your event.
Also, we value and respect our customers' needs and preferences. And therefore, we provide practical security solutions to our clients by encompassing all their security needs and preferences.
So, if you are searching for one of the finest security service providers in finest security service providers in La Palma & Cerritos, CA for event security then get in touch with us ASAP.
Contact Access Patrol Services at 866-770-0004 with questions about security guard duties, responsibilities and functions for commercial office properties in California and Arizona or click on https://accesspatrolservice.com