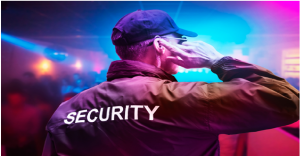 Any important event will have large guests attending the same. And to make the event successful a tremendous amount of effort is required to ensure everything is properly arranged and coordinated. From decorations to refreshments, every small thing needs to be taken care of. But, even after so many arrangements, your event might turn into a nightmare if the security is not stringent or proper.
Professional security service protection is exceedingly vital to establish a safe ambience in an event. The professionally trained guards ensure that no unauthorized individual slips inside the premises without the permission of the event organizer.  They discard all sorts of possible threats that may arise in an event.  So, if you are searching for a highly professional security guard service provider in Newhall & Canyon Country, CA, then choose Access Patrol Services (APS).
We, APS are a 25-year veteran security company that renders immaculate security protection to any size of events. We strongly recognize that every event requires different strategies and security features as every event is unique. And so, we formulate a security plan solely based on the nature of the event, the layout of the event area and also the size of the event. We absolutely make sure that an appropriate mix of static, unarmed, armed, and mobile guards is allocated to the site for complete protection.
Also, since APS is a quality-driven company, only BSIS qualified guards are allocated to the assigned event site. Hence the guards are professional to politely enforce rules and regulations of the event.  They refrain from being aggressive while dealing with any chaotic situations. But, if the guards notice the situation is getting out of hand, they take immediate action to deter ugly satiations from occurring. Our guards are sensible and intelligent to understand when and what step to take to defuse critical occurrences.
Moreover, APS is an extremely technology-oriented firm and to deliver seamless service many advanced technologies are implemented.  For instance – usage of CCTV cameras, scanning machines, radio transmitters, metal detectors, GPS monitoring systems, etc., are extensively used by our guards for delivering error-free professional event security services in Newhall & Canyon Country, CA.
Last but not the least, we enormously value customer's needs and preferences and hence provide customization facilities to all our clients.
Therefore, if you are someone looking for a highly professional security guard service provider in Newhall & Canyon Country, CA for professional event security services then gets in touch with us ASAP.
Contact Access Patrol Services at 866-770-0004 with questions about security guard duties, responsibilities and functions for commercial office properties in California and Arizona or click on https://accesspatrolservice.com