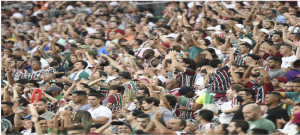 Policing crowds at stadiums and concerts is a daunting task. Spectator violence is often observed at these premises which give rise to fights, brawls, chaos, and misbehaviours.  By eliminating spectator violence, you can minimize the risk of threats or ugly situations. Also, convicts or felons often take advantage of these premises due to the huge accumulation of crowds. For them, it is an idyllic zone where they can carry out crimes like purse snatching and pickpocketing smoothly as they can disperse in the crowd easily. So, it is extremely important to hire professional BSIS-certified security guards from an experienced security company to control such large crowds and protect these premises from all sorts of dangers.
And when we talk about an experienced security guard company in Pomona & Chino, CA, Access Patrol Services (APS) is the finest security service provider known for its excellence and dedication. The company carries over 26 years of experience in the security market. It has catered to over 1000+ premises, including stadiums and concerts. APS has a dedicated team of BSIS-certified stadium security guards who are uniquely trained to manage large crowds.  Frequent training sessions are arranged for these guards to enhance their both physical and mental skills. Therefore, the guards of APS possess the skills and aptitude to tackle and prevent critical situations from occurring. They are highly sensible and intelligent and can sense impending threats easily and so can act instantly to discard the same. Moreover, as they are rigorously trained in crowd control management they know how to maintain a steady flow of crowds and pacify heated situations. Most importantly, they consistently patrol the stadium to keep a watchful eye on the premise and discard all sorts of suspicious activities.
Most importantly, before rendering security facilities, APS thoroughly scrutinizes the stadium to identify all the critical aspects and then crafts an exclusive security model.  Also, APS guards remain equipped with many space-age gadgets like CCTV cameras, and GPS monitoring to keep a detailed check on the activities inside the stadium. Also, other gadgets like metal detectors, scanning machines, infrared thermometers, etc., are also provided to the stadium security guards for superior security protection.
Therefore, if you are searching for an experienced security company in Pomona & Chino, CA for stadium security service, then get in touch with APS for the same.
Contact Access Patrol Services at 866-770-0004 with questions about security guard duties, responsibilities and functions for commercial office properties in California and Arizona or click on https://accesspatrolservice.com